Implemented another project for the restaurant "Burger King".
New restaurant opened its doors for the passengers of the Kazanskiy station.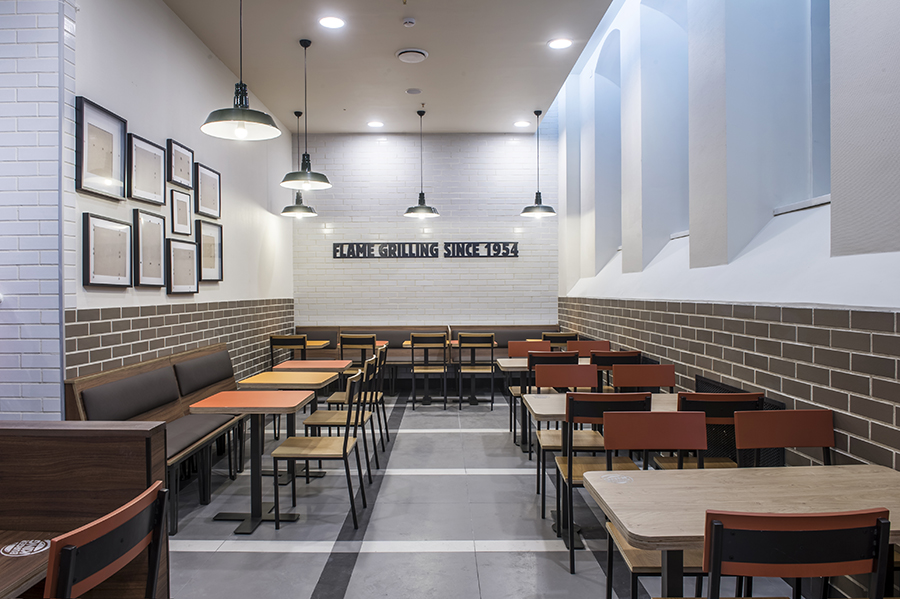 The minimalist style of the restaurant is complemented by bright accents: yellow and orange plastic tables for two or four people, wooden chairs and walnut-colored partitions.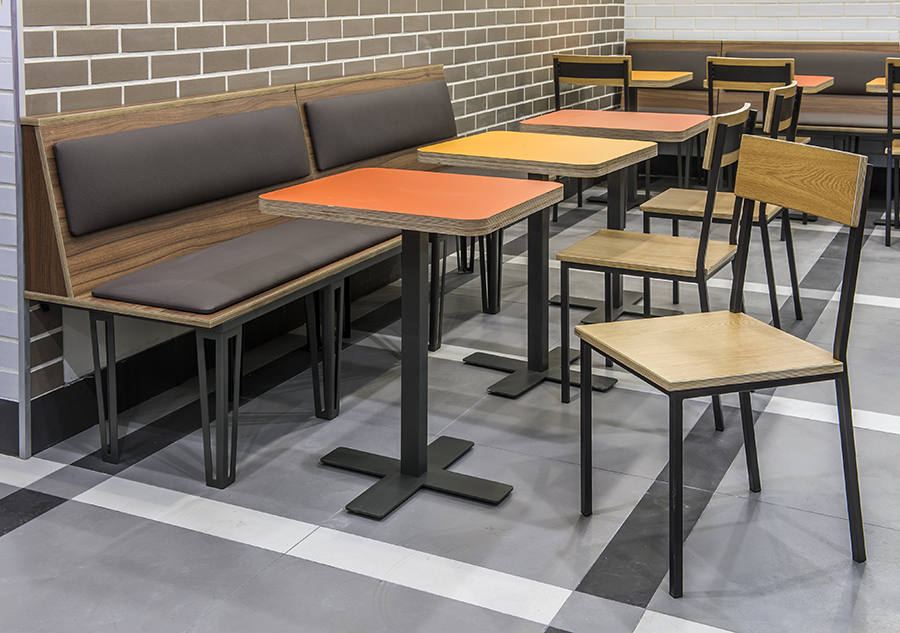 Fabrikant like no one else, understands what furniture should be used for restaurants and catering. Special materials for tables and chairs combined with an experienced approach and the latest technology, will allow you to say - "these chairs will handle everything"!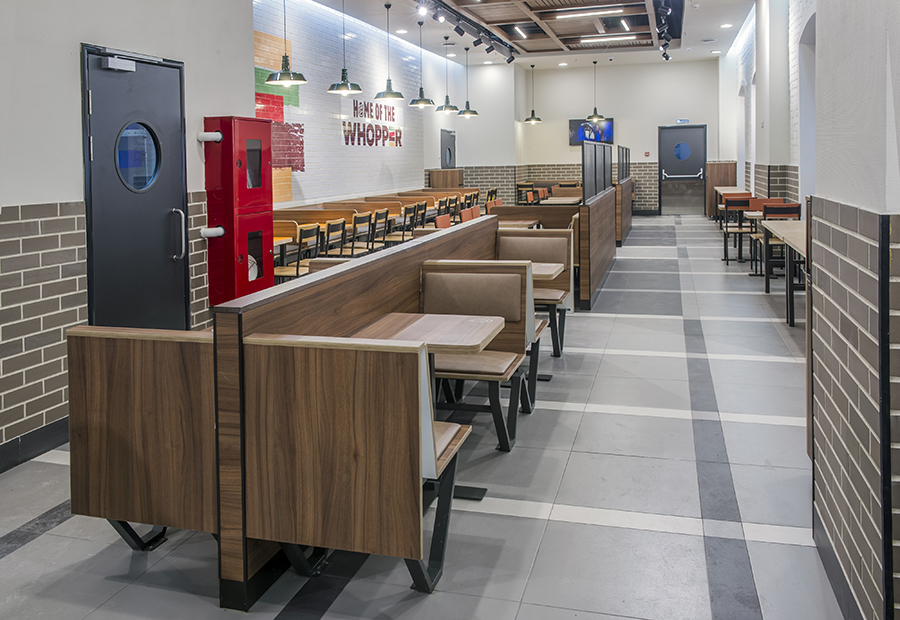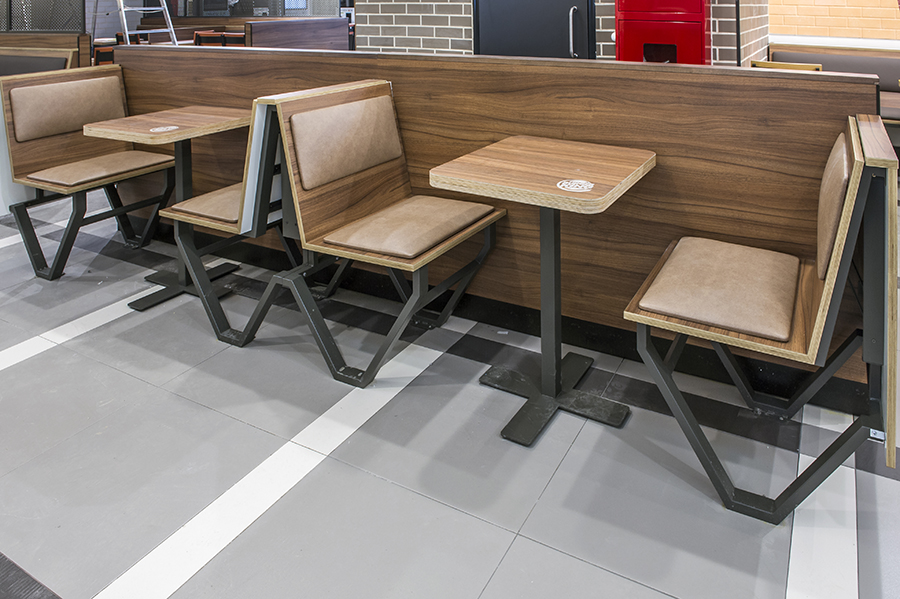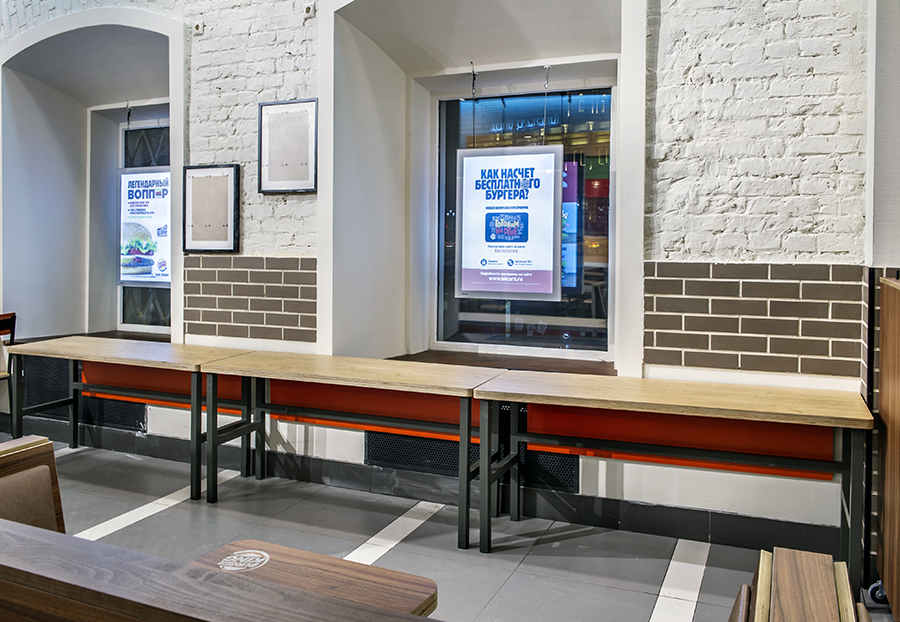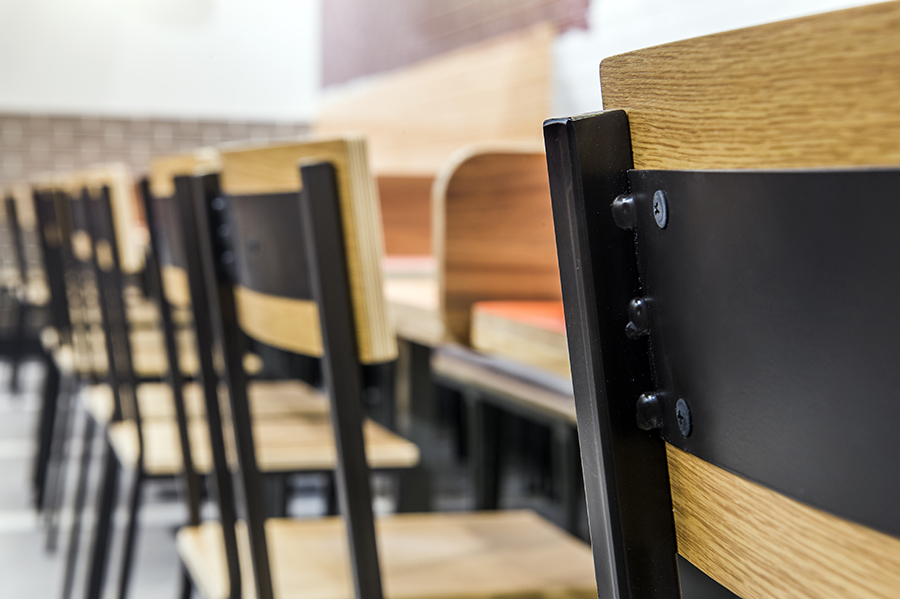 Milling the logo on the tables speaks about the individual approach for each customer.