This is Cafe with home atmosphere, full of comfort, warmth and goodies ...
Fabrikant worked on this project to be a part of it.
This project has lots of furniture and very different furntiure! Specifically we see bar counters, flower stands, waiter stations, tables, storage cabinets, racks for toys ...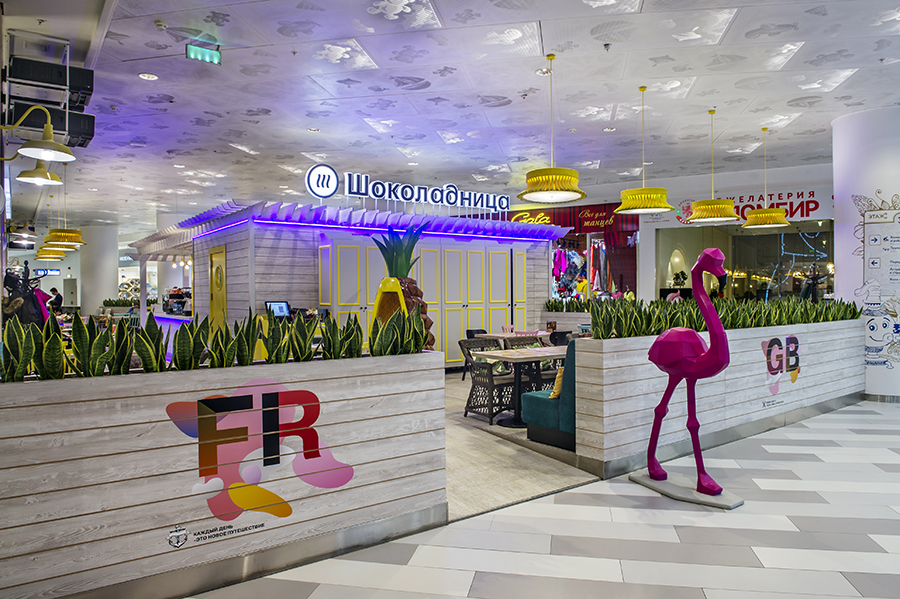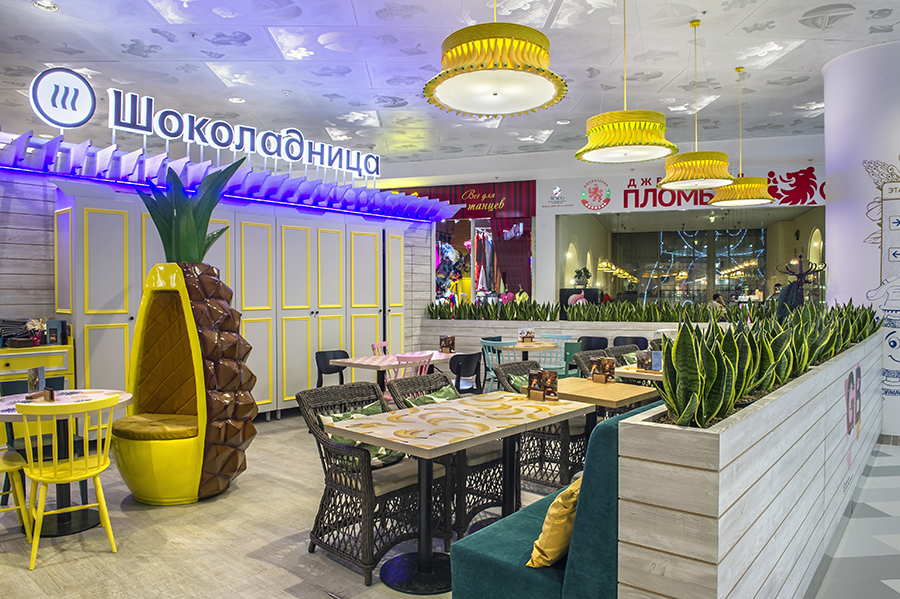 The abundance of flower stands with bright plants successfully confine visitors from the bustle of the shopping center.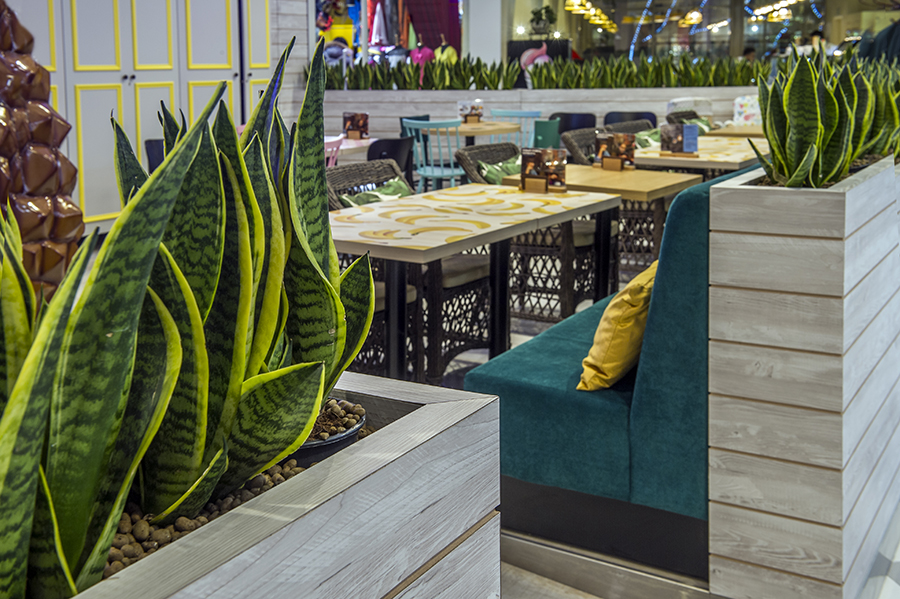 Bright accents are created by yellow waiters stations and soft green sofas.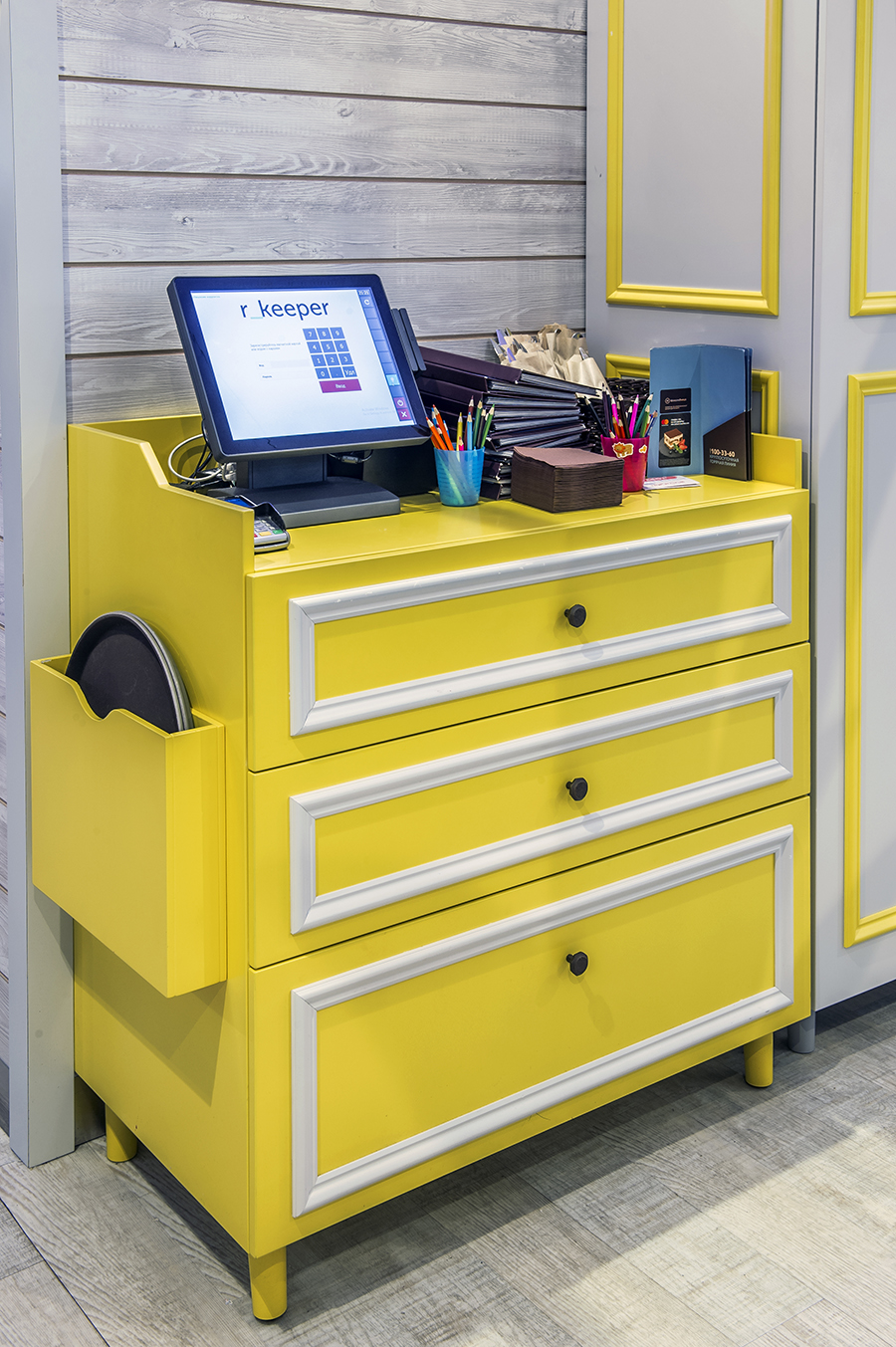 The internal kitchen hides under lath roof with backlight very well while stone countertop always looks clean and easy to take care.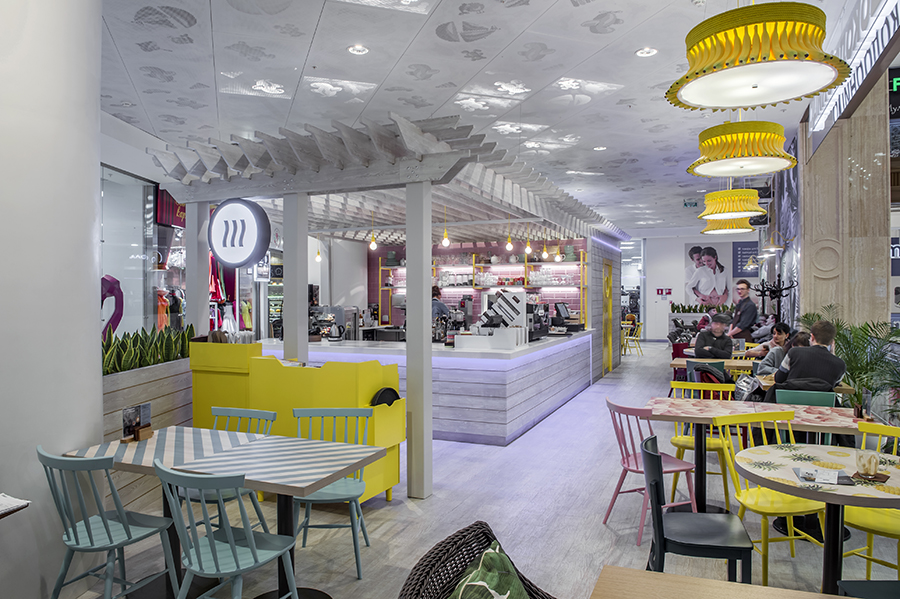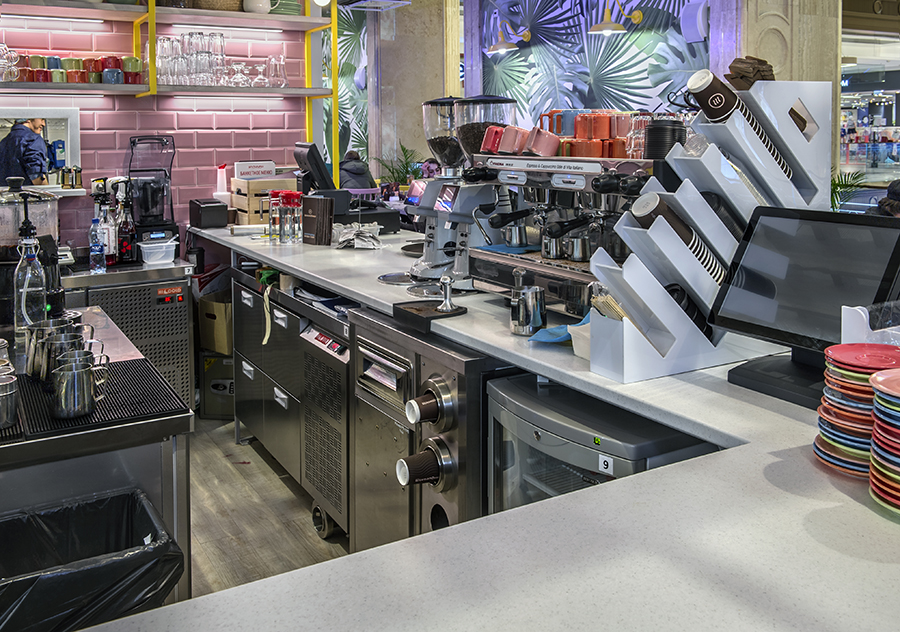 Self-service tables and metal-framed bar counters are made in the same style.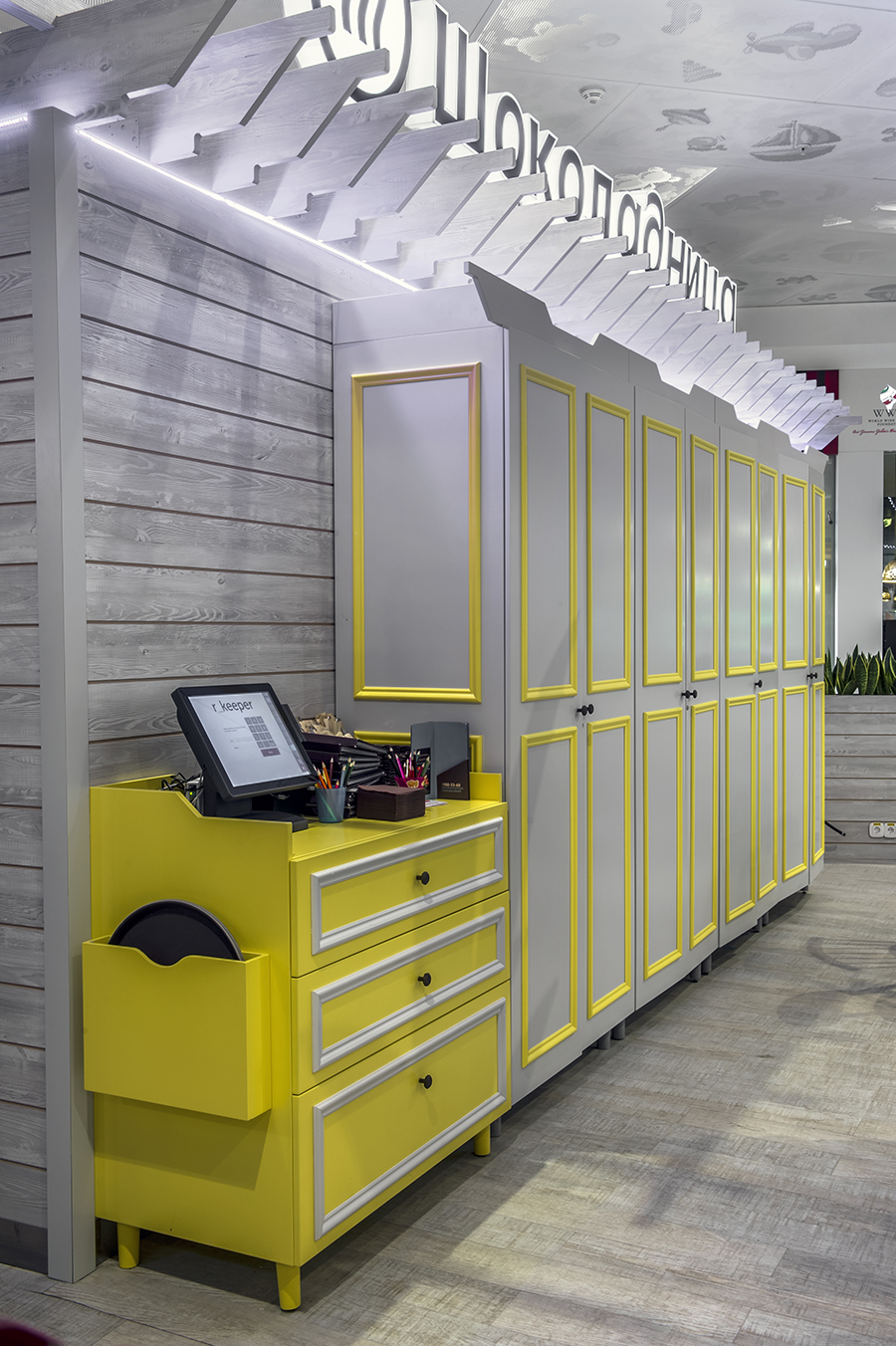 There is also a play area for children with lots of toys on the shelves and lockers. The general play area is similar to a form of ship, the sides of which are made of wall panels with milling.