New project of a restaurant in the Moscow region.
01.04.2021
Dear partners!

FABRIKANT presents another implemented project of a public catering restaurant, this time the location-the Moscow region.
The interior of the restaurant turned out to be very cozy-calm and restrained. Laconic partitions of muted tone "copper" perfectly delimit the room, creating separate chamber zones. The dining group is represented by double tables on a powerful metal frame in combination with weightless chairs in contrasting shades with a coating of HPL-plastic.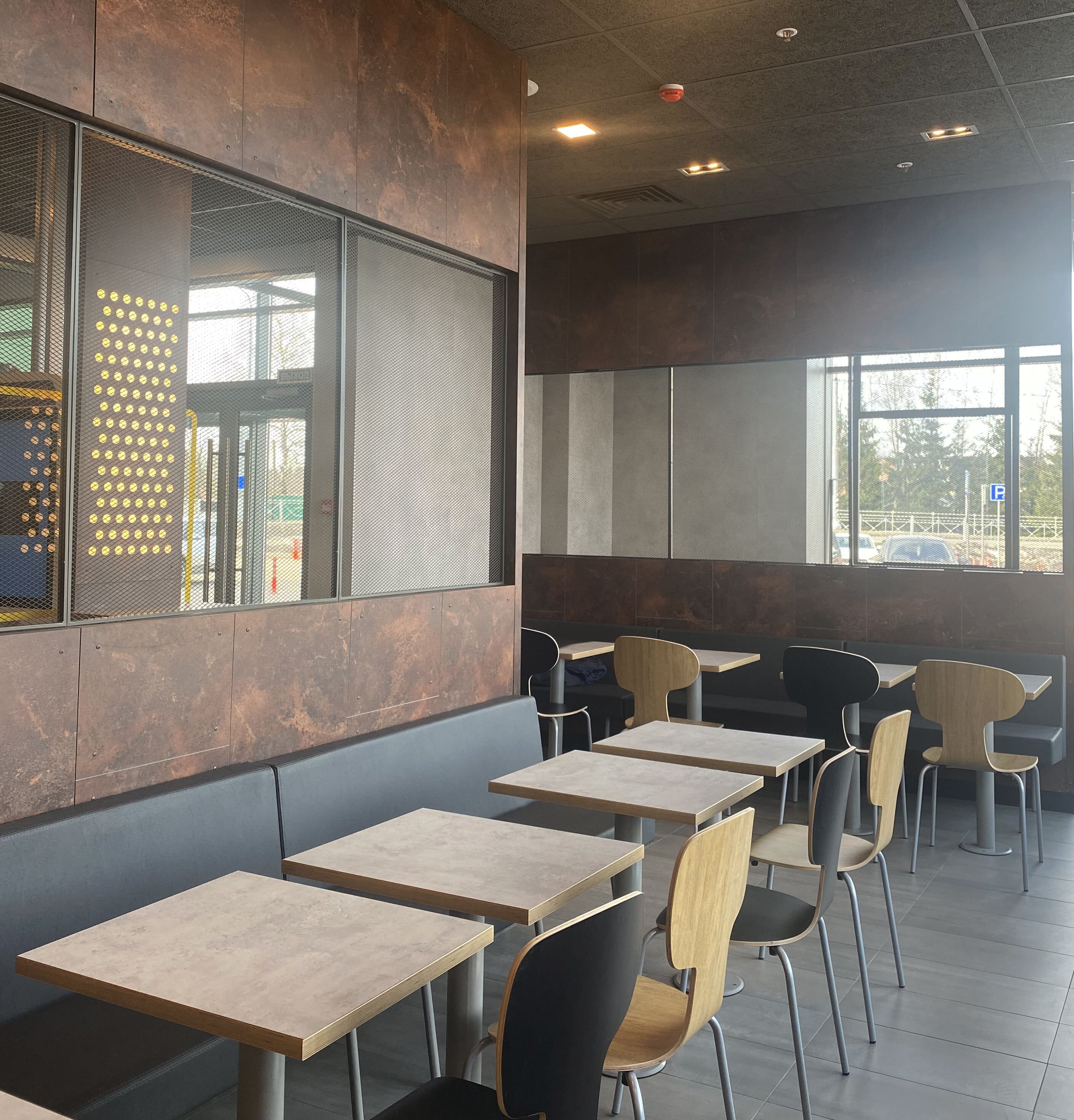 The window area is equipped with cozy soft sofas upholstered in vandal-proof matte eco-leather with molded polyurethane foam filling. The graphite upholstery of the sofa area is perfectly combined with the metallic blue lampshades of the lamps. The tables here are already on the company more.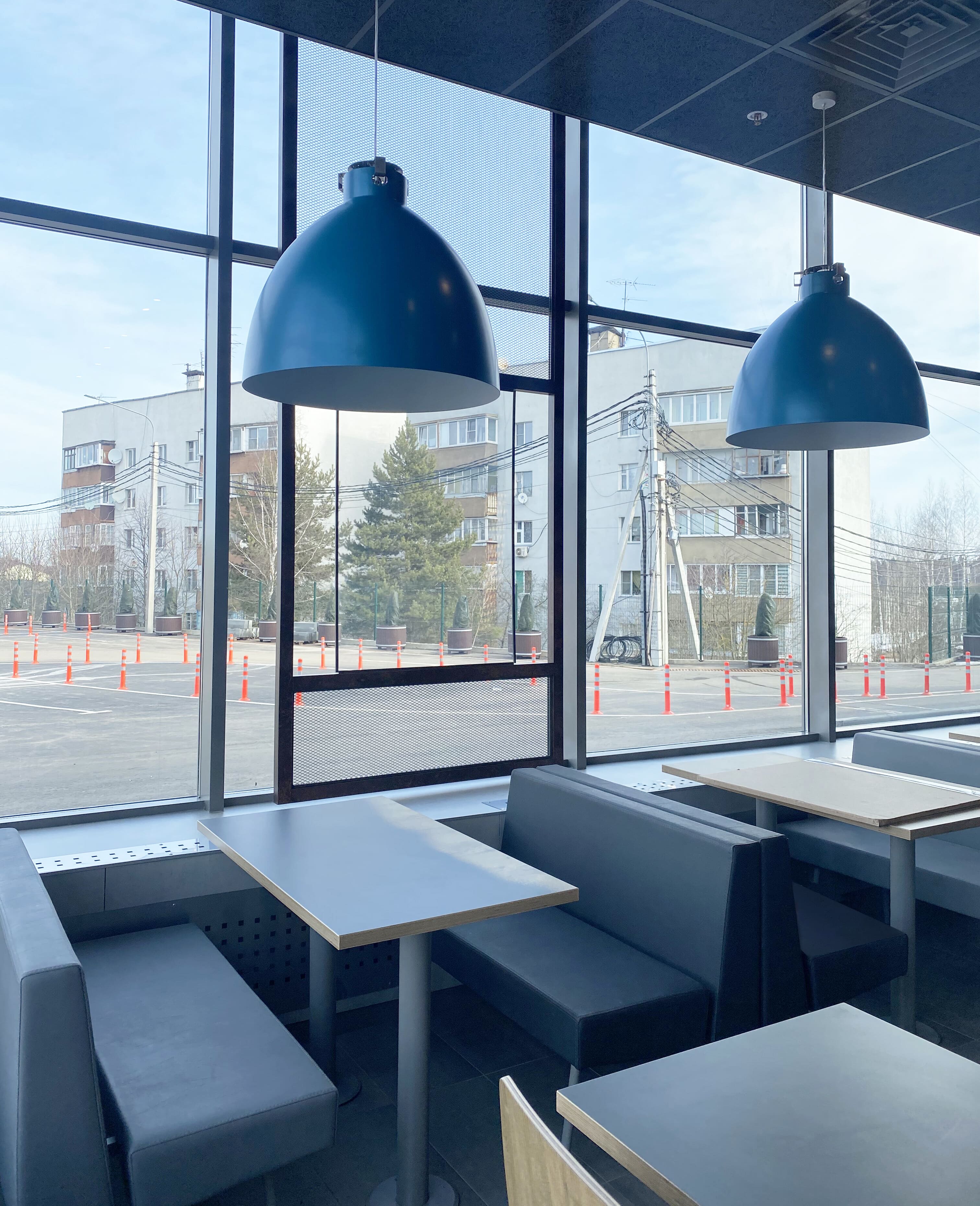 The bar area is decorated with high chairs on a strong metal frame. For the convenience of visitors, the chairs are equipped with an ergonomic footrest. The design and upholstery of the chairs are specially designed for a large flow of visitors.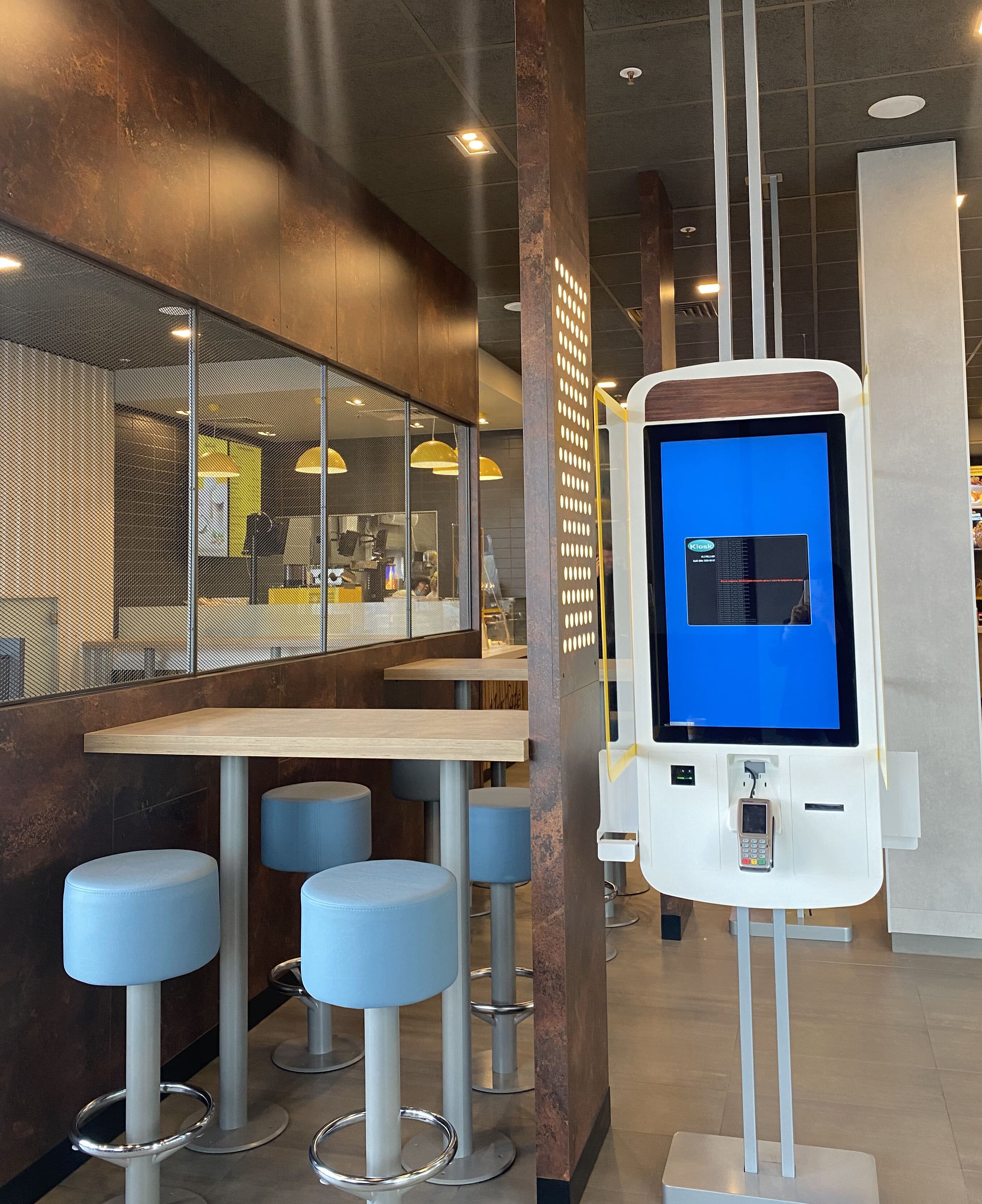 The lighting of the restaurant is implemented in the form of original lamps in lampshades of contrasting tones: metallic blue and bright yellow.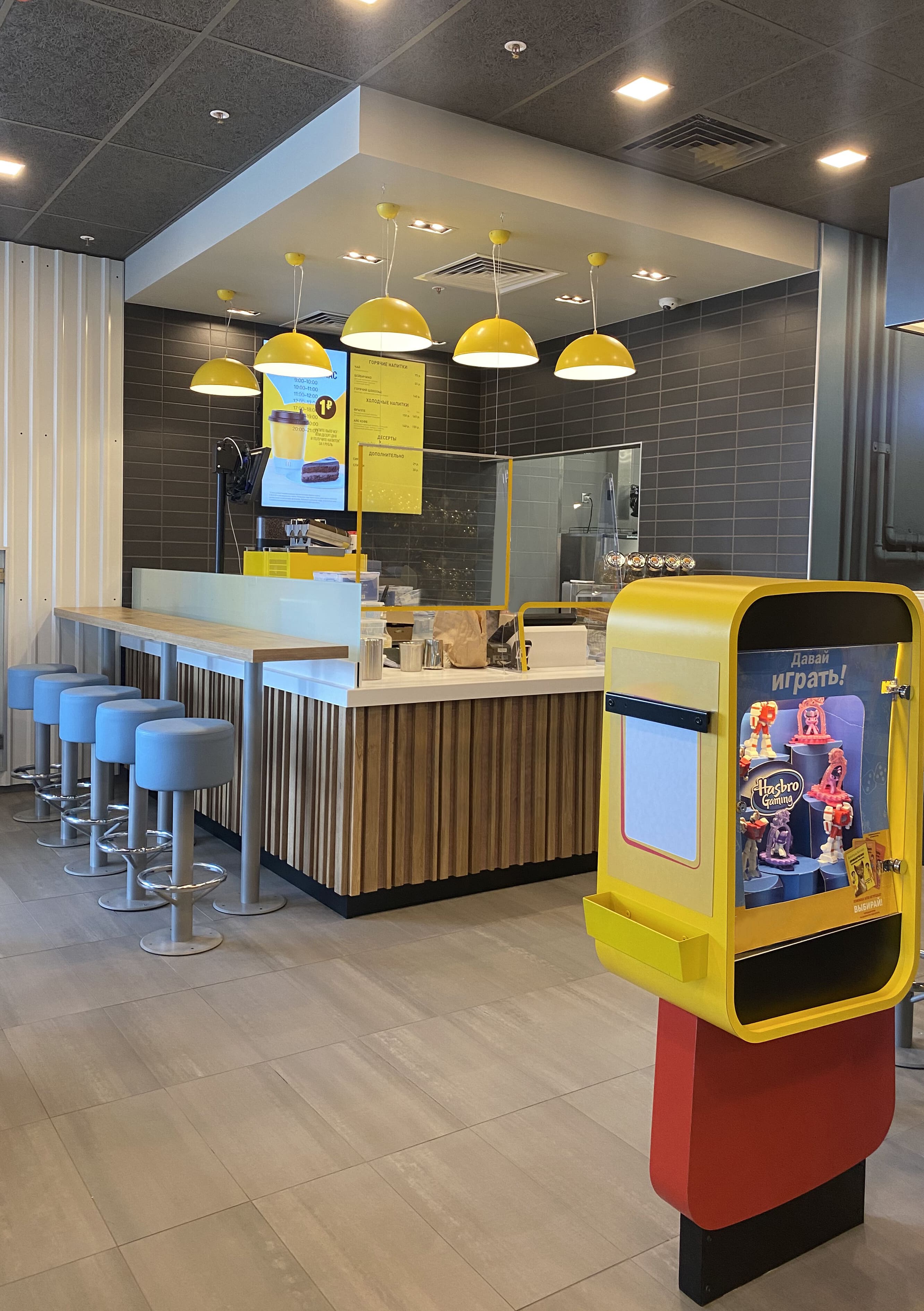 All elements of this project are made at the production site of FABRIKANT. Turnkey installation is also implemented by our company.

FABRIKANT: individual projects from drawing to installation!