New restaurant project in St. Petersburg.
14.05.2021
We present another completed project of a catering restaurant from the FABRIKANT. This time in St. Petersburg, on Karbyshev street.

Laconic partitions of deep copper and graphite tones create cozy private areas. The perforated wall panels are made of HPL plastic and feature built-in premium quality LEDs with high lumen output. Emphasized minimalistic tables and bar stools are made on a reinforced metal frame, which makes them highly durable under the most intense traffic.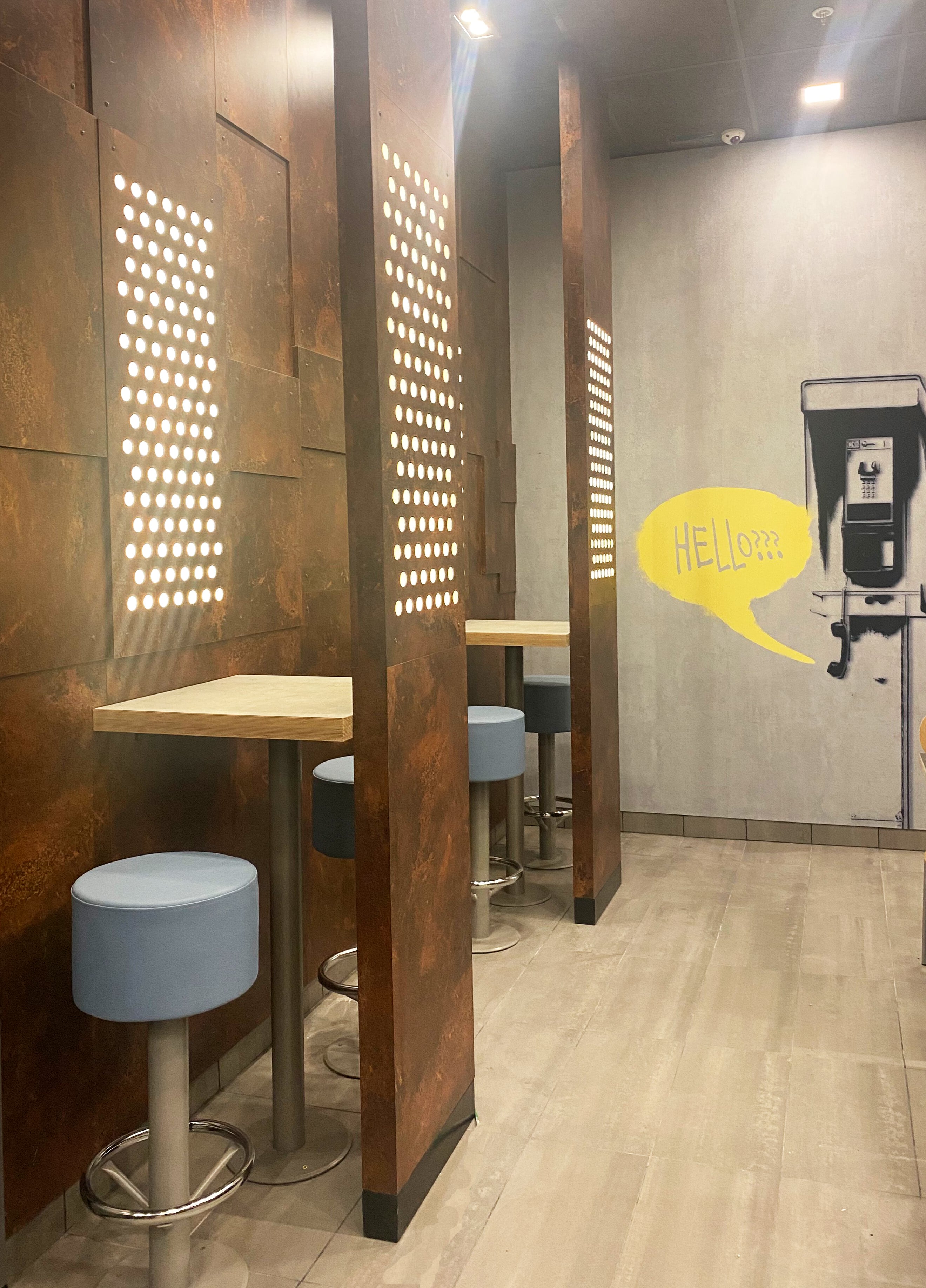 Chairs near tables in contrasting colors, covered with HPL-plastic, color and texture imitate beech and wenge wood. These chairs are also made on a metal frame, which guarantees a long service life under high loads.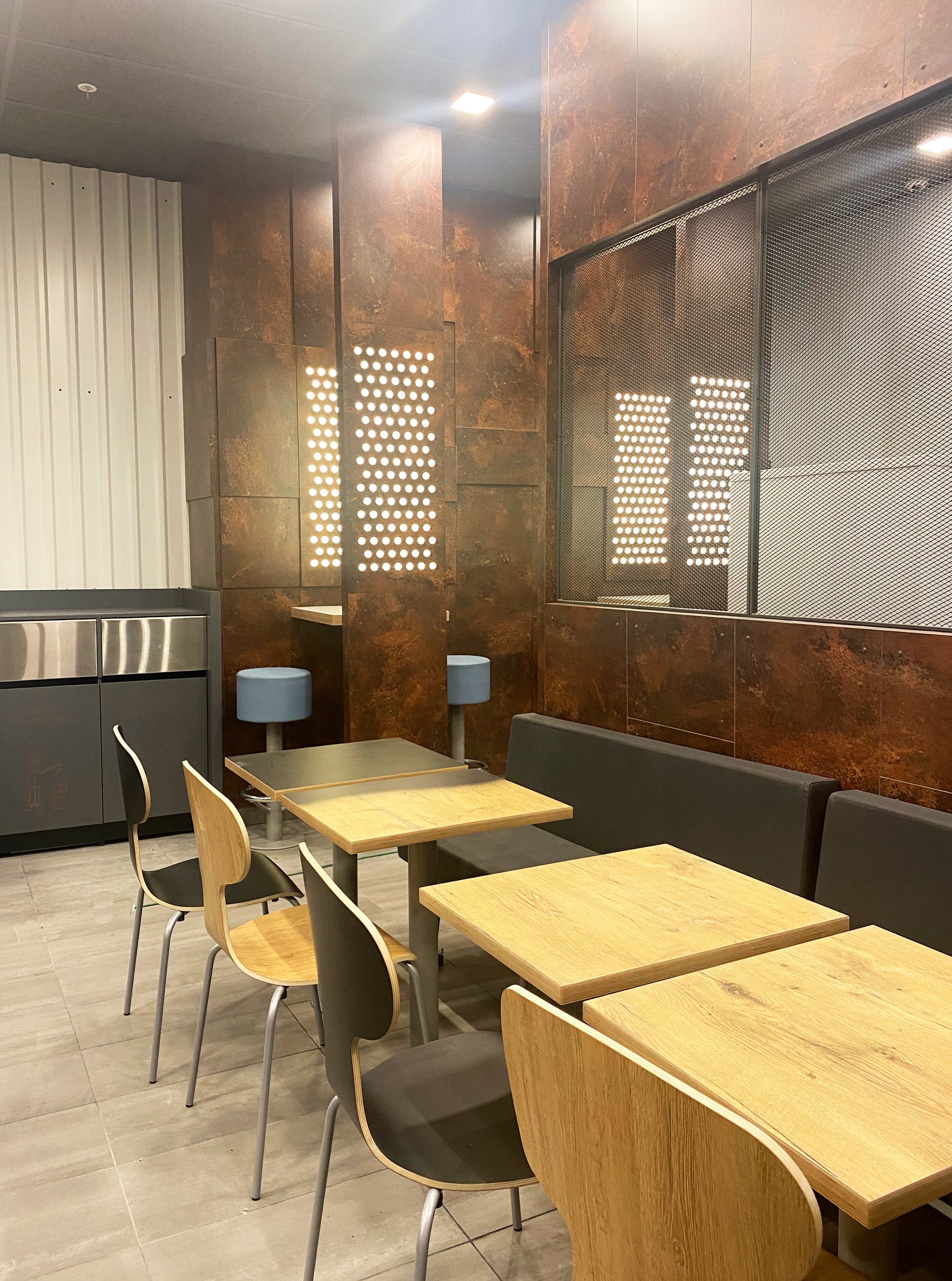 Soft upholstered benches in matte faux leather, painted in muted black and gray shades, form a cozy seating area. The upholstery material of the banquets is practically not subject to abrasion and does not support combustion, which is especially important for public spaces.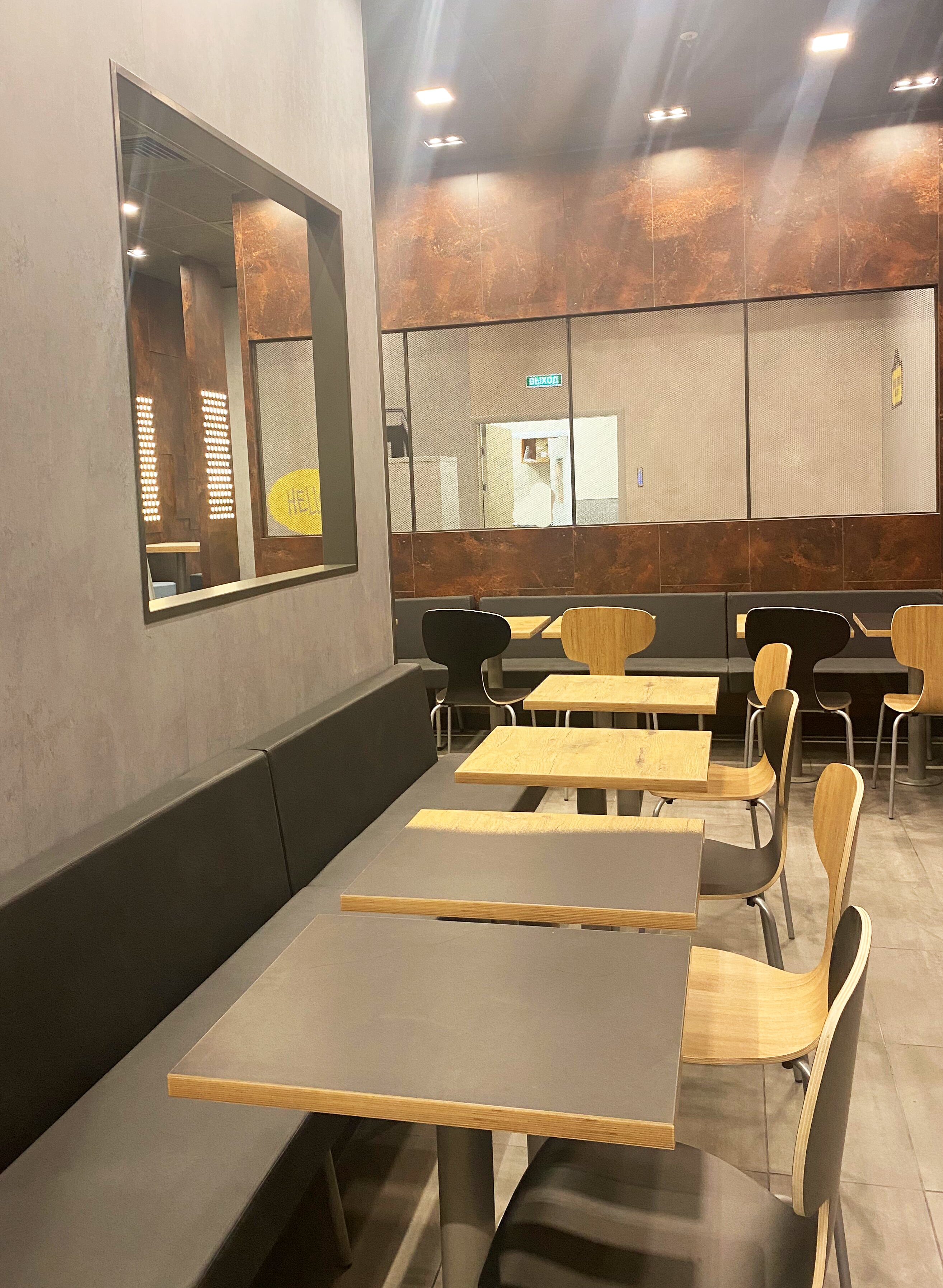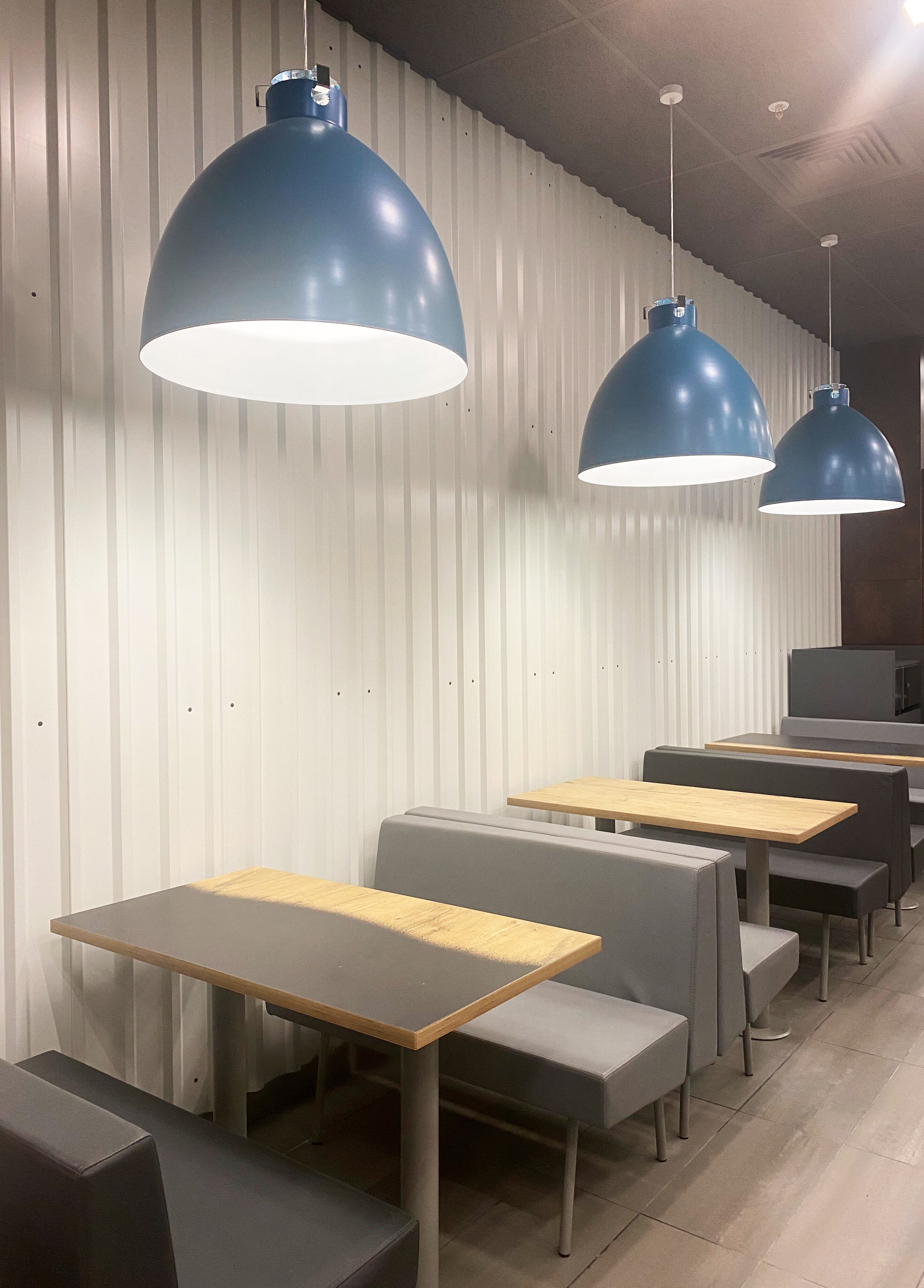 The light composition is realized in the form of built-in point and large-scale pendant lamps of oval and rectangular shape.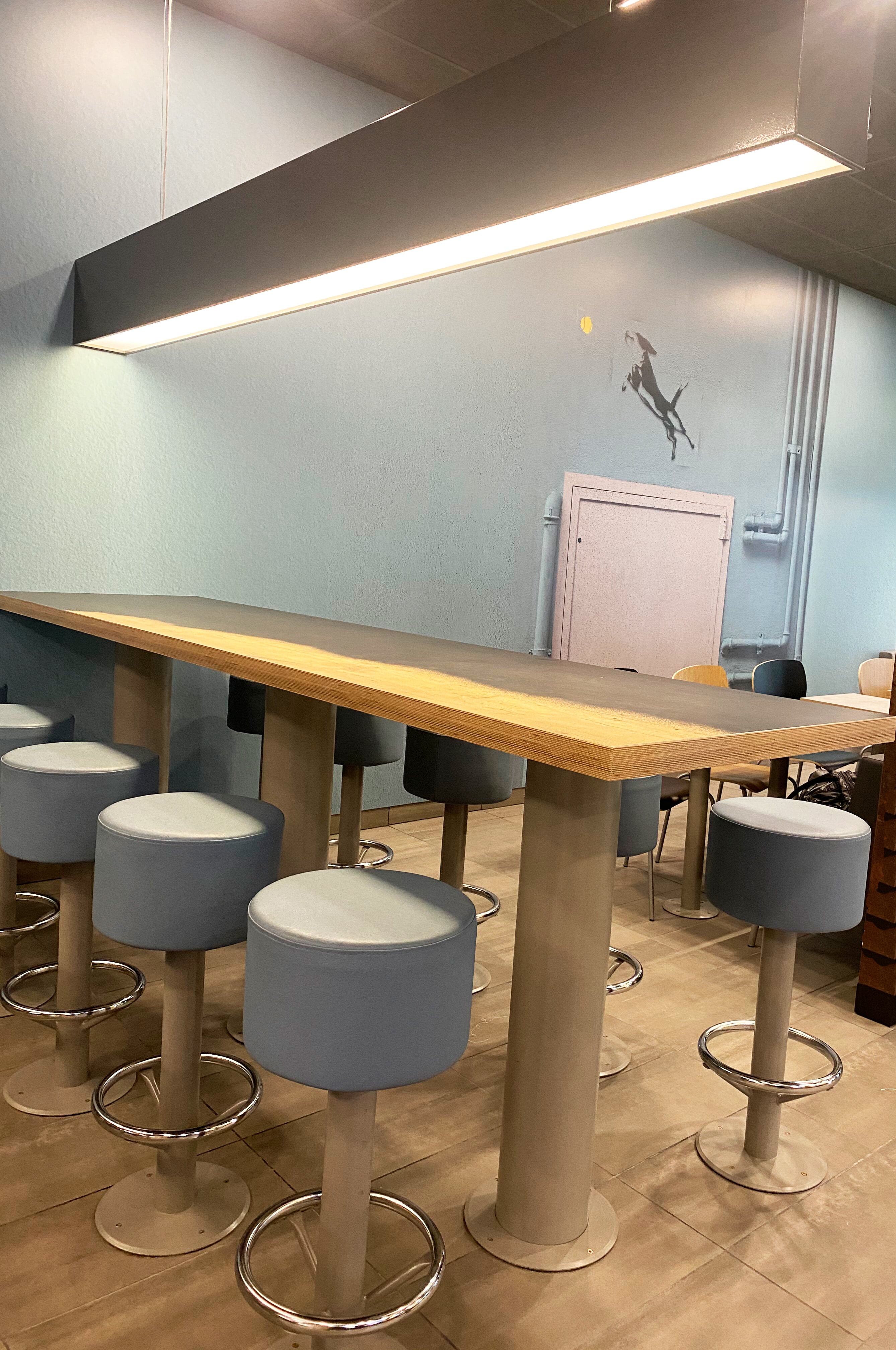 To summarize, the concept of this project is not typical for a fast food restaurant - the design is emphatically laconic, and the tones are calm. At the same time, it is this interior design that emphasizes the romantic and slightly melancholic atmosphere of the Northern capital.

FABRIKANT: individual projects from drawing to installation!