Sometimes customers go to shopping centers for a very long time - for some, it takes all day. And while shopping they often want to sit down and relax! One comfortable furniture here will not be enough. Therefore, together with the English designers, we came up with something new.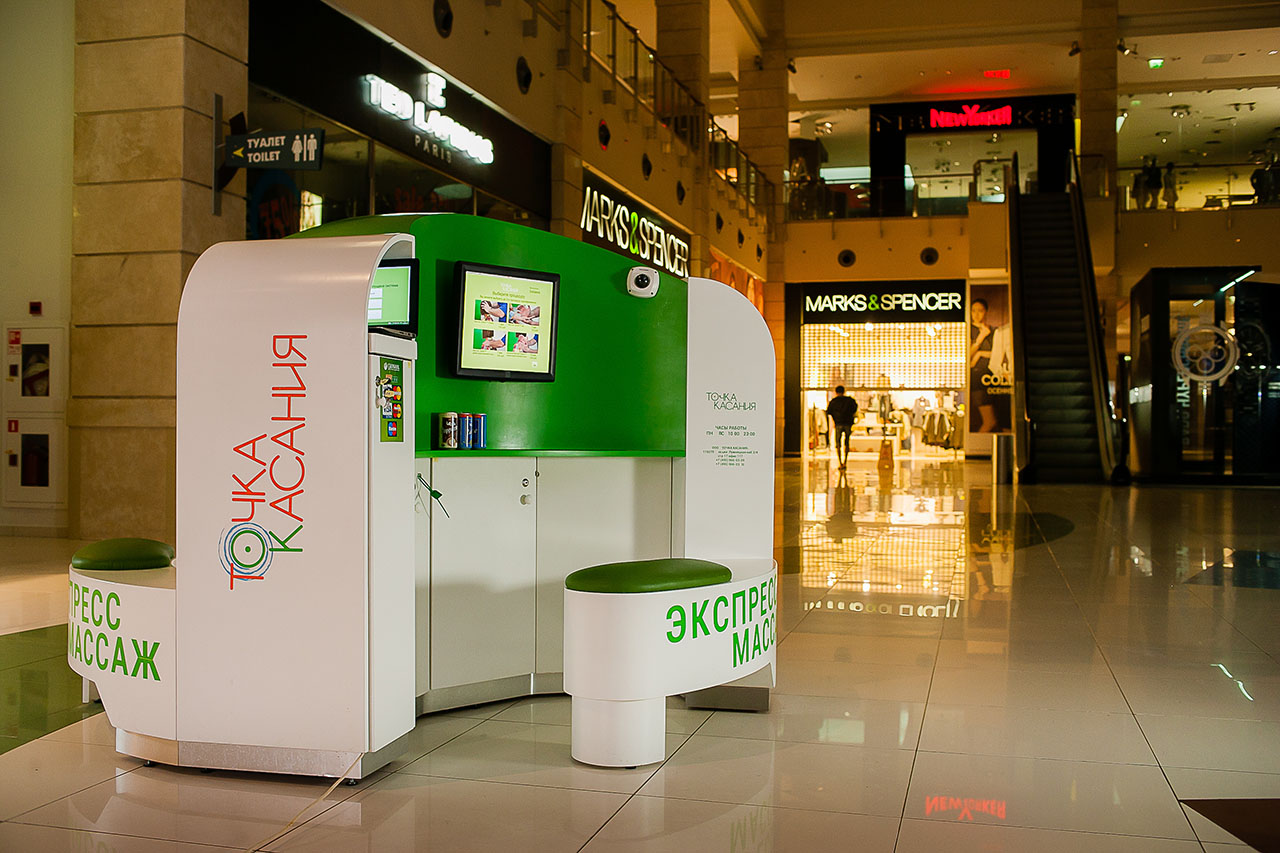 Fabrikant is ready to place entire massage complexes in the galleries of large shopping centers. They are mobile, compact, but at the same time includes everything you need.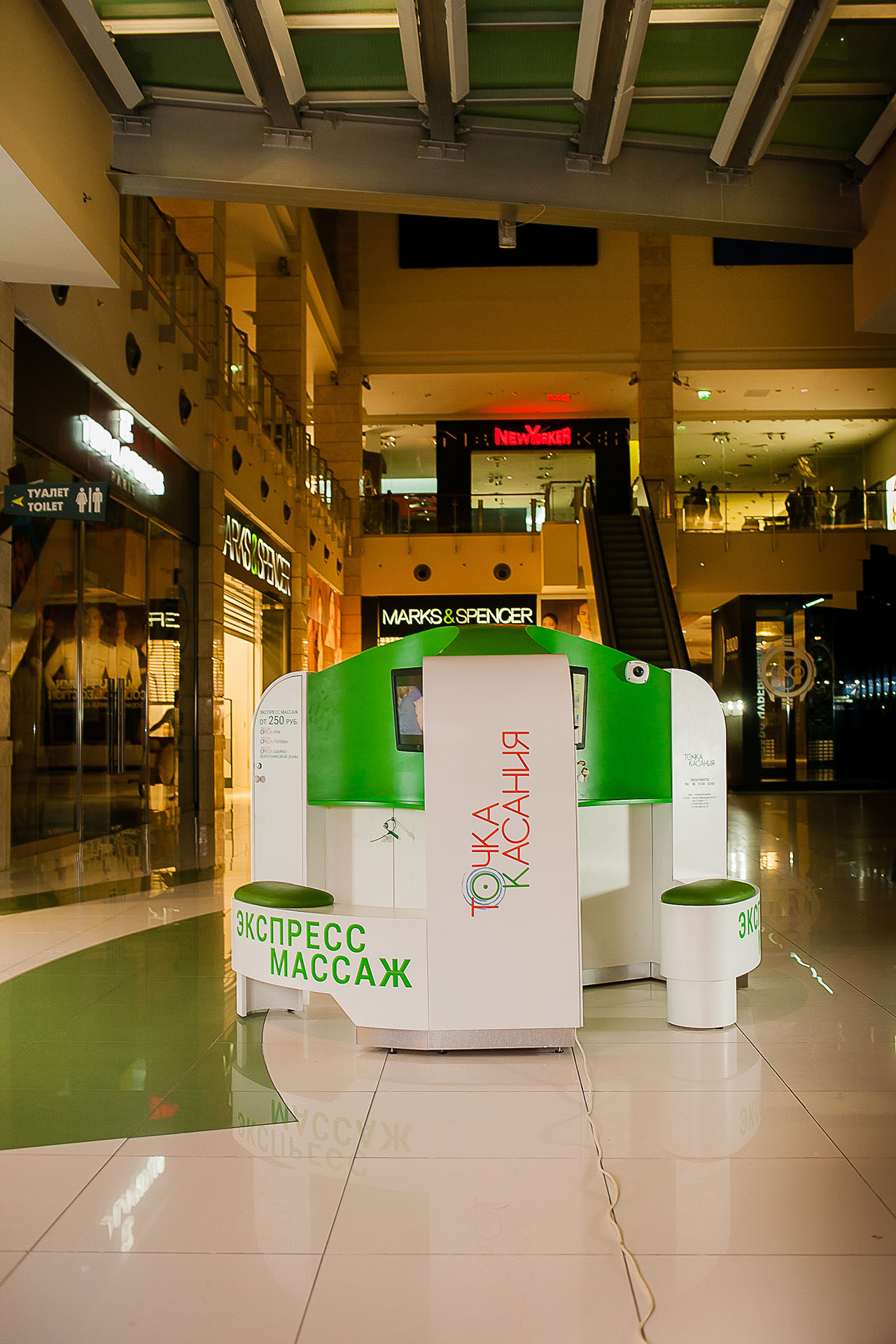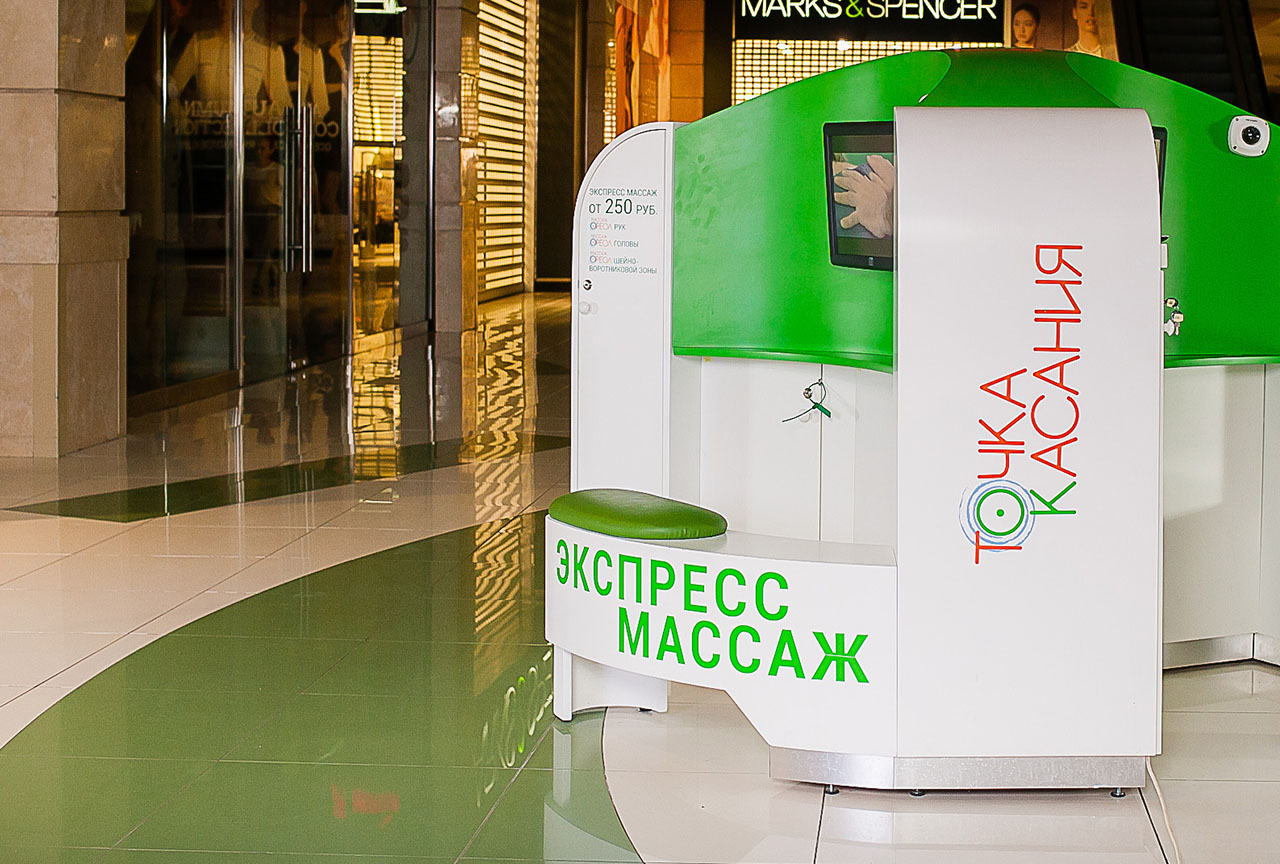 Everything that t is needed for the work of a massage therapist, is always at hand and placed into neat lockers. There is a computer to provide technical operations, and a large monitor is used to show commercials. All events are monitored by remote video cameras.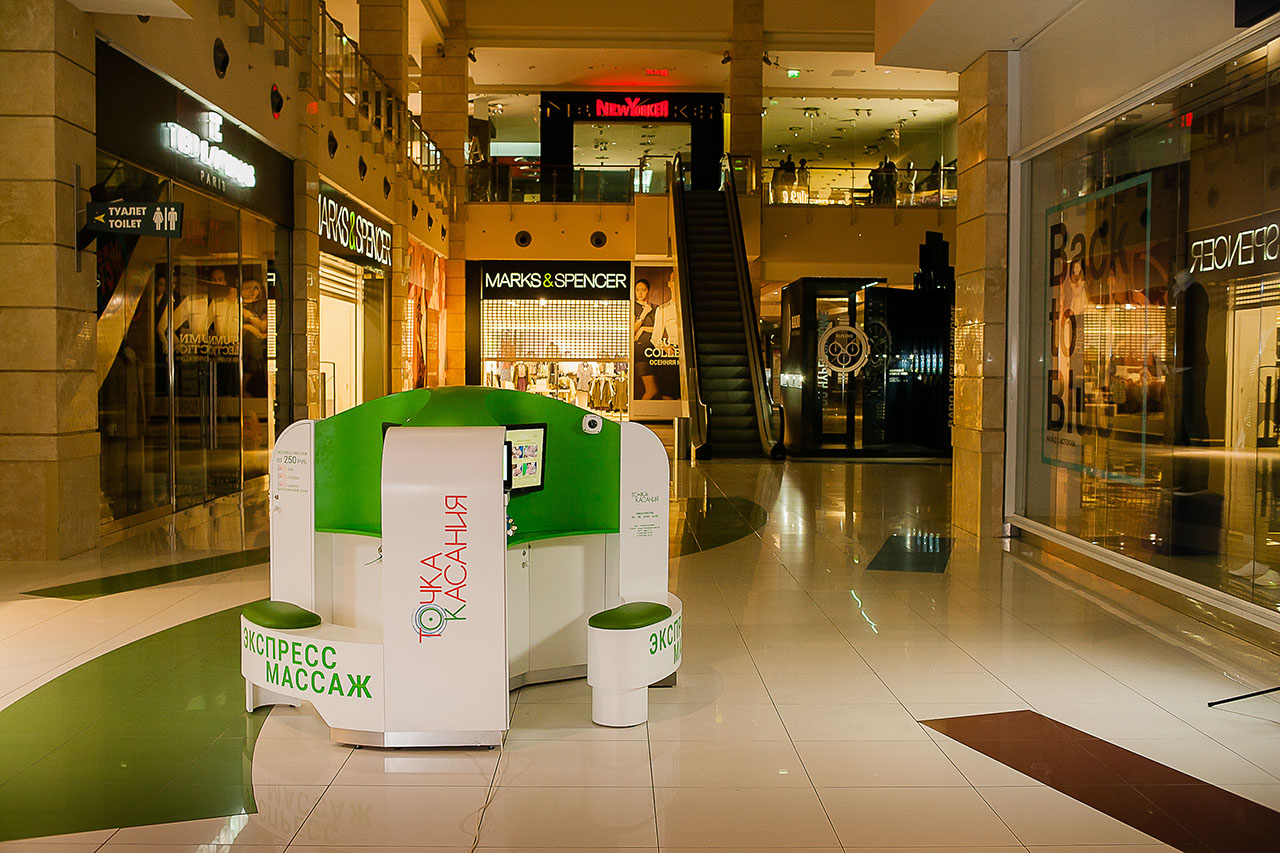 And of course, there is a special place available sit down with comfort, and if necessary, the customer has a change even lie down. The cabinets are equipped with soft inserts, and the whole structure looks light and aesthetically pleasing.