Public catering restaurant
17.12.2020
We present another newly implemented project of a fast food restaurant for the Northern capital. This project turned out to be laconic in St. Petersburg: light wood, black metal, dotted bright accents. FABRIKANT managed to maintain the corporate identity of the customer's brand without overloading it with details.


The tone in the interior is set by tables made of solid light wood on a strong metal base, painted in a restrained matte tone "black moire".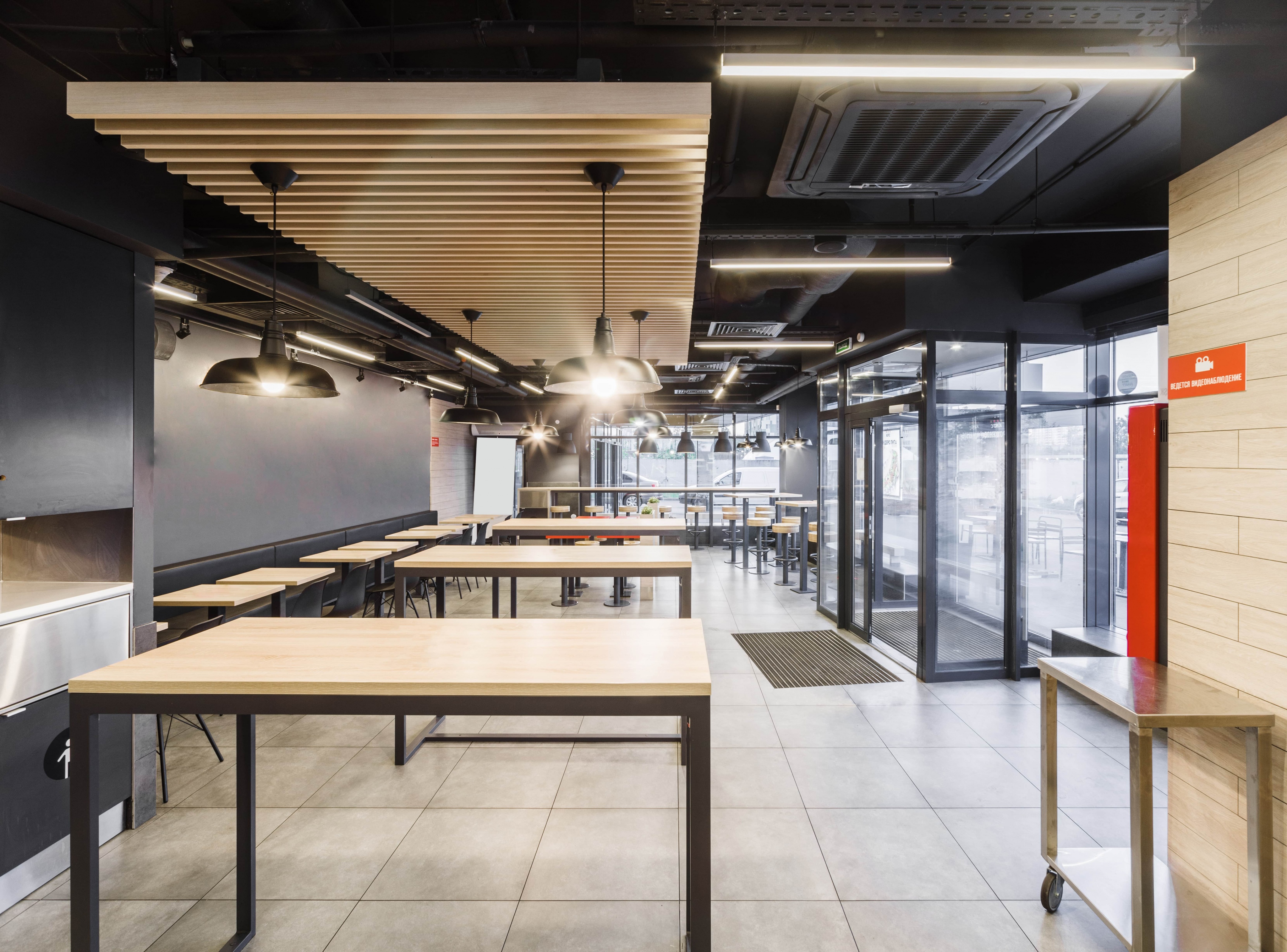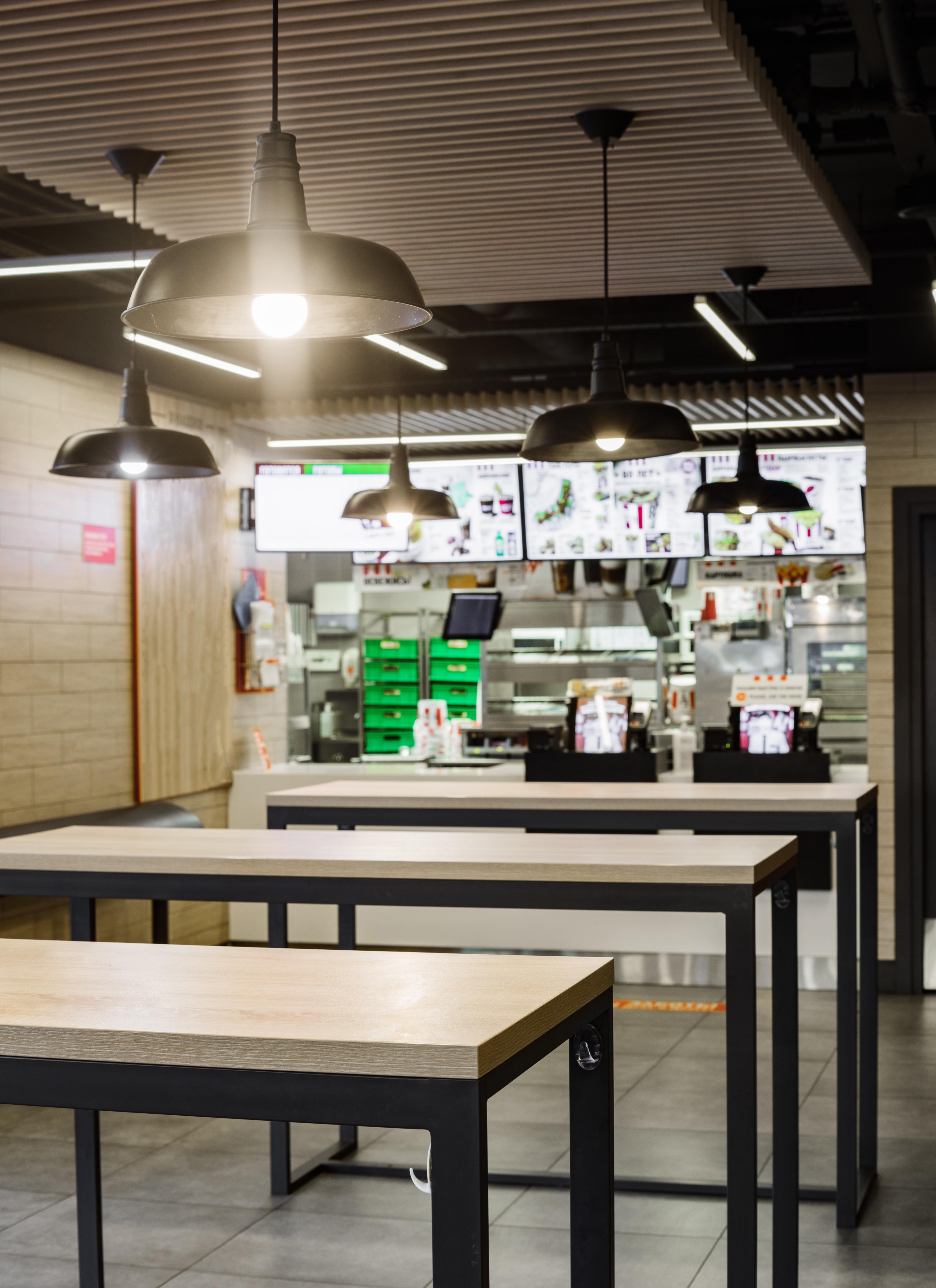 They are echoed by bar stools with seats in the form of a sawn tree on a powerful metal frame of deep black color.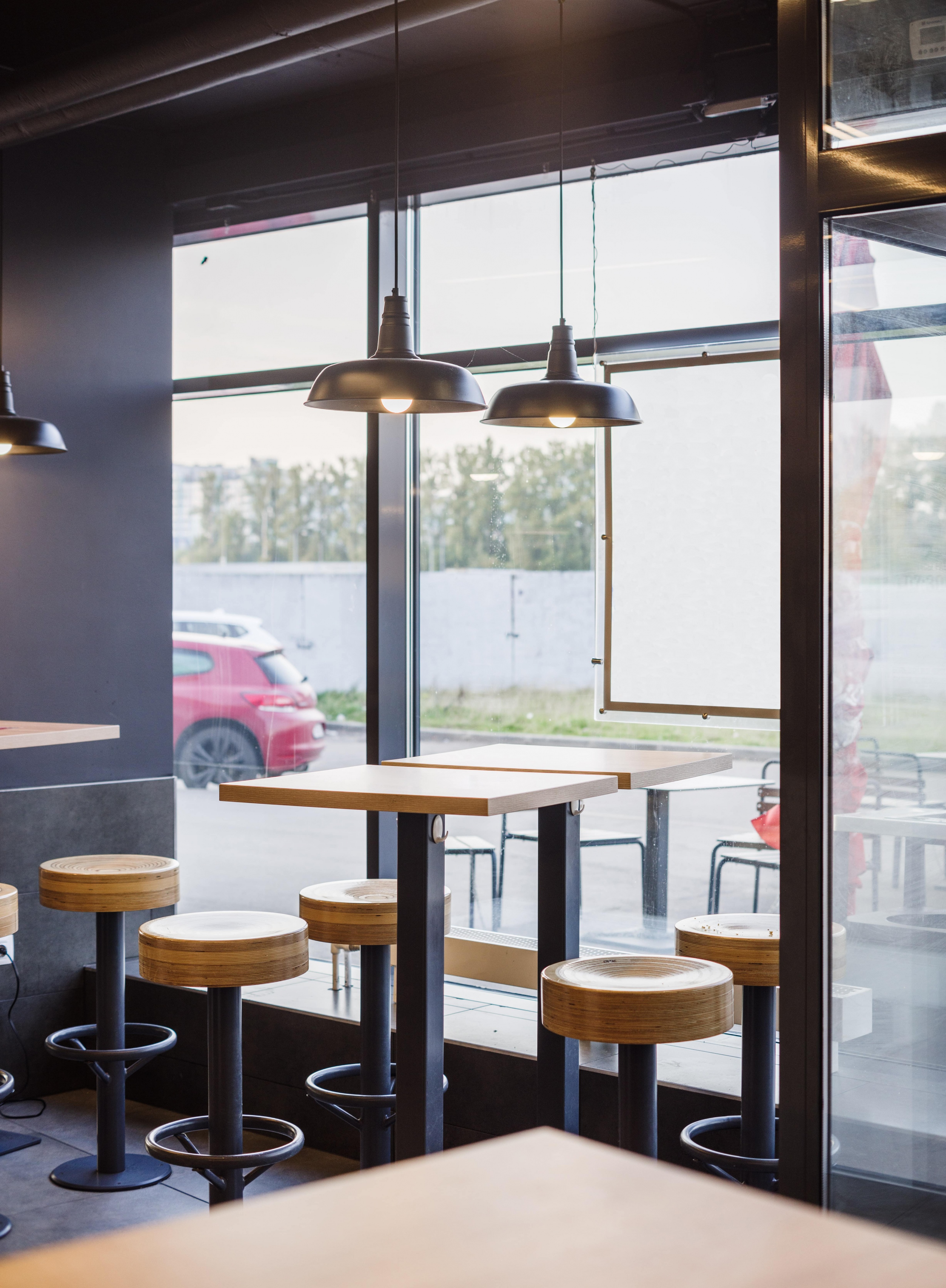 Bright accents are set by red mini-tables on the graphite-colored underlay.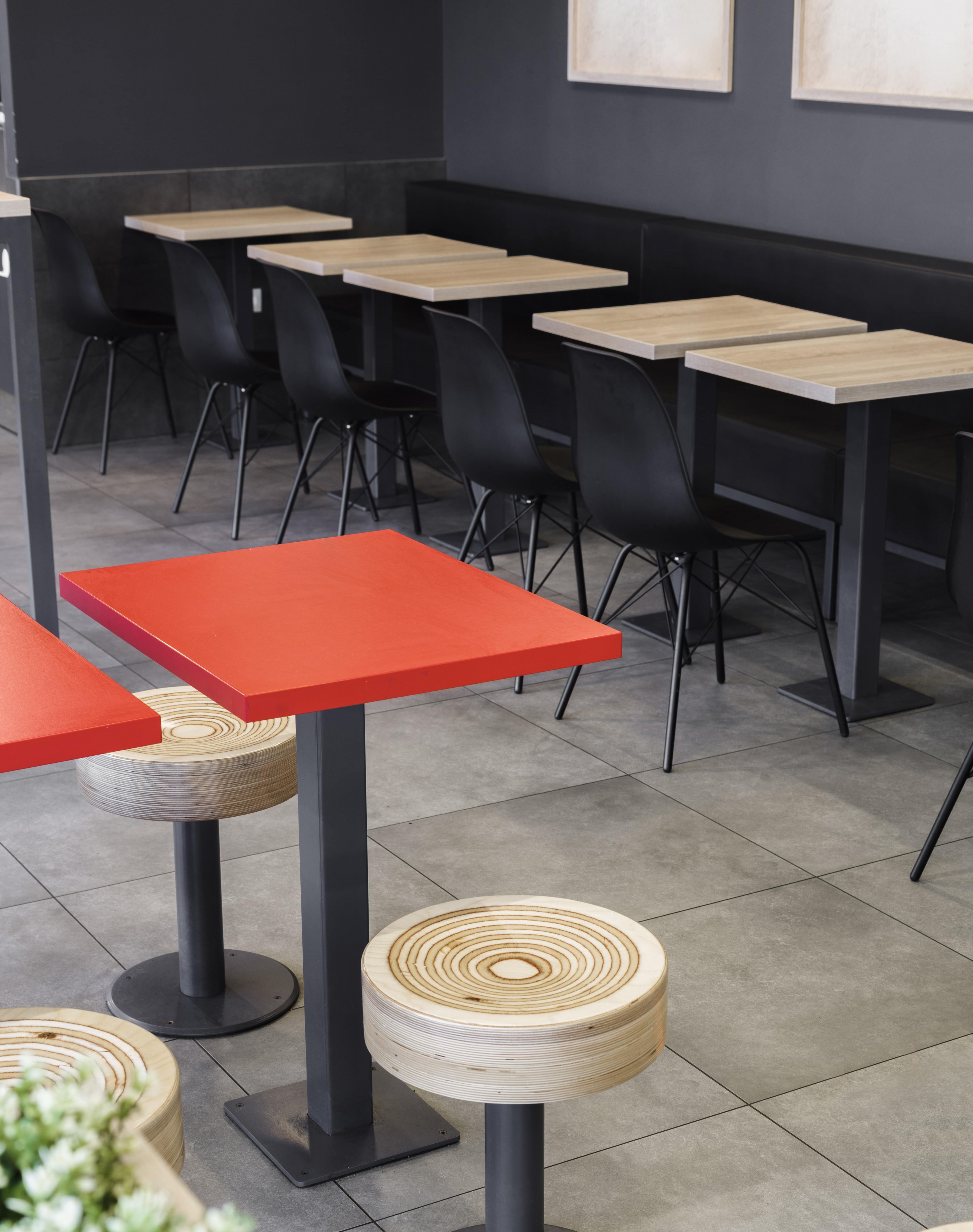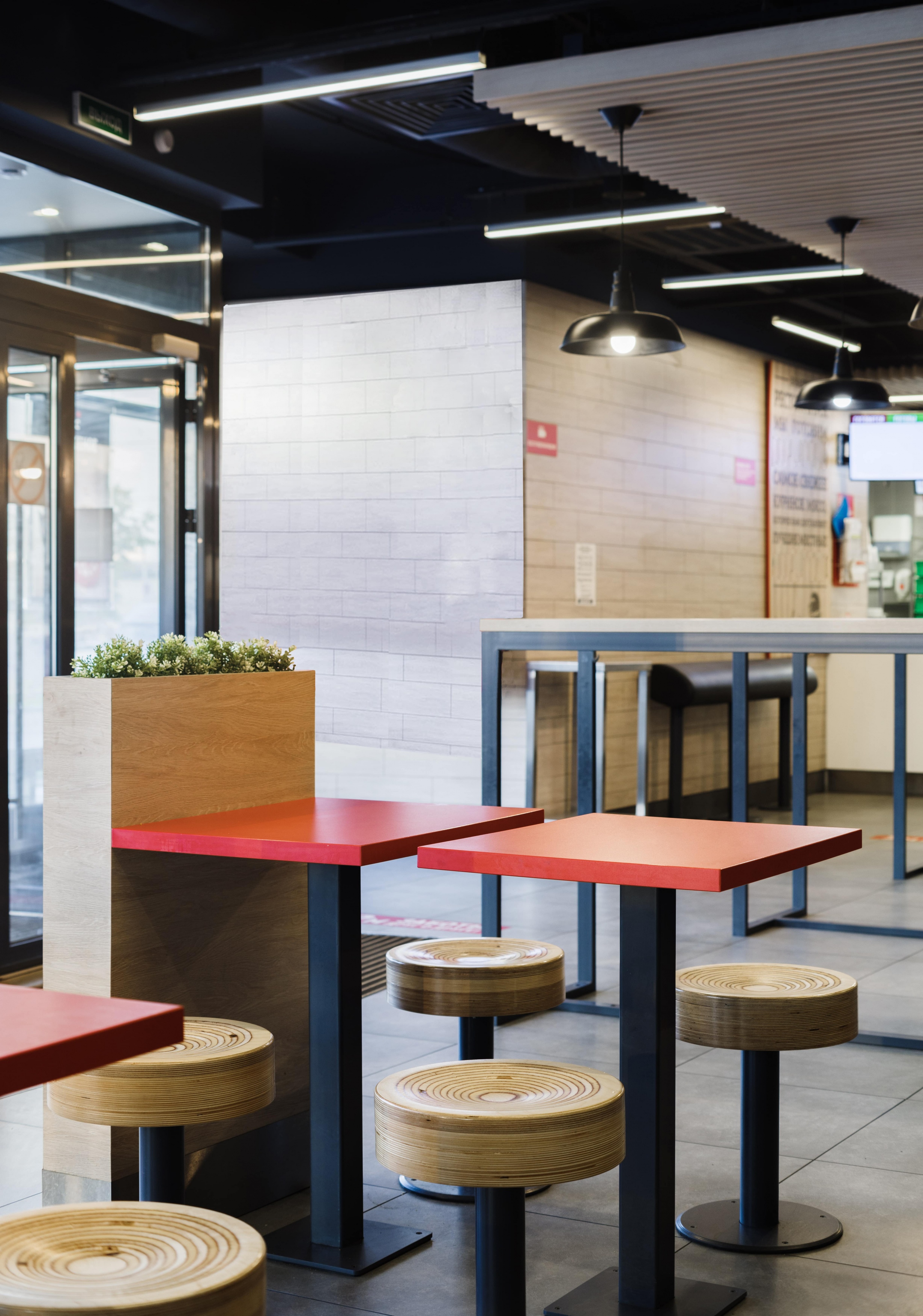 Unobtrusively dilute the interior of wood and metal chairs made of durable molded plastic.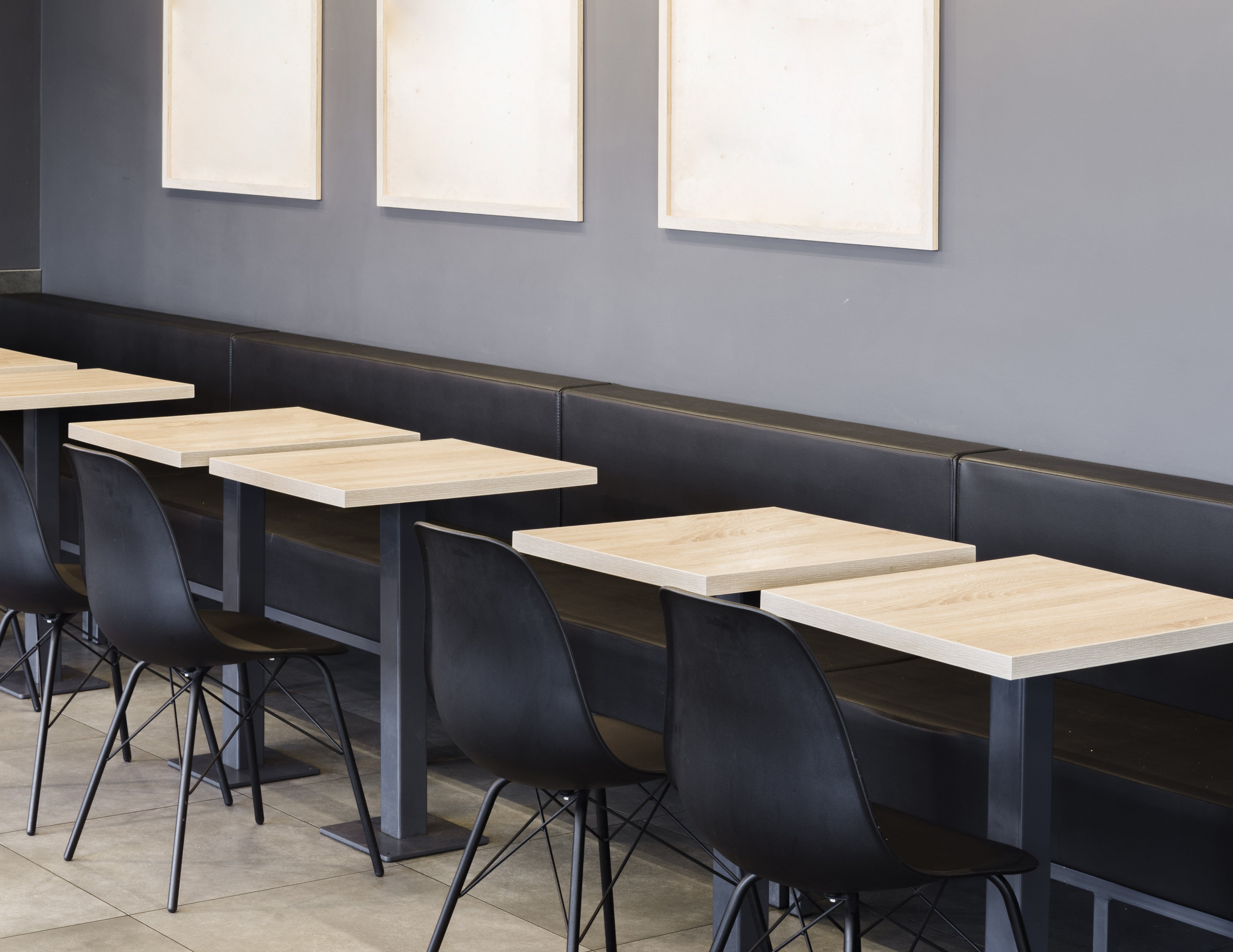 Black wall-mounted sofas in artificial leather create a cozy lounge-location. Even the various shaped lamps are designed in a General matte-black color scheme.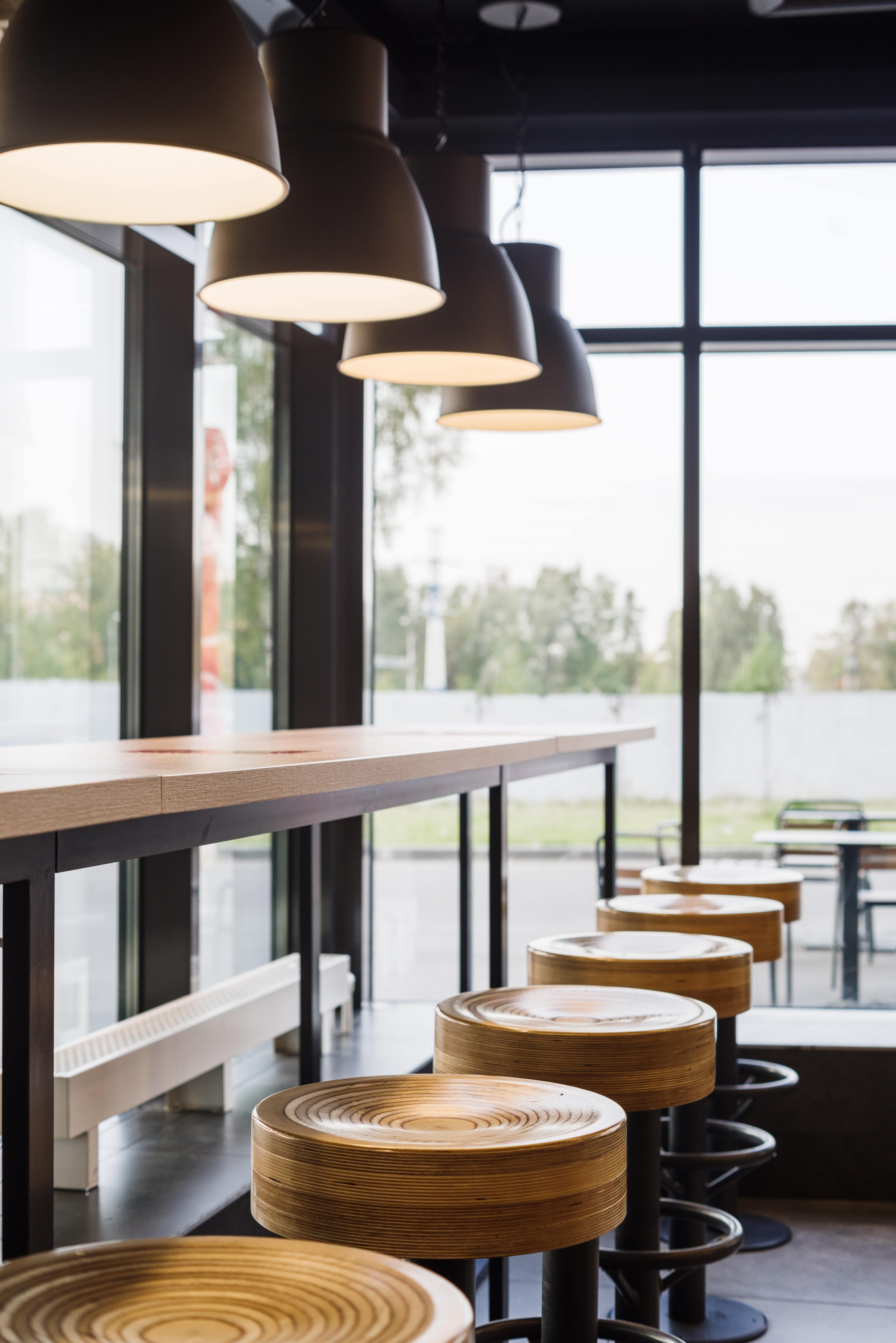 The result: another cozy restaurant in the current loft-style appeared in St. Petersburg thanks to the efforts of our company. If your business needs a stylish renovation in the shortest possible time and in a "turnkey" format, please contact the corporate sales Department of FABRIKANT by phone 8-800-250-40-60.

FABRIKANT - individual projects in 1 month!