SPA-hotel "Sea school"
29.09.2020
SPA-hotel "Sea school" is a modern rest location in the historical center of Ryazan. The design of rooms of various categories is made in the current fusion style, which is simple and elegant.
In this project, the main task of Fabrikant group was to offer original furniture solutions for the hallway, bedroom and shower areas, which perfectly fit into the overall design concept. And our company successfully coped with this.

In the hallway area, cabinets for clothes of various sizes and contrasting colors are pleasing to the eye. They are made in both bright (green and Indigo) and laconic (deep graphite) colors.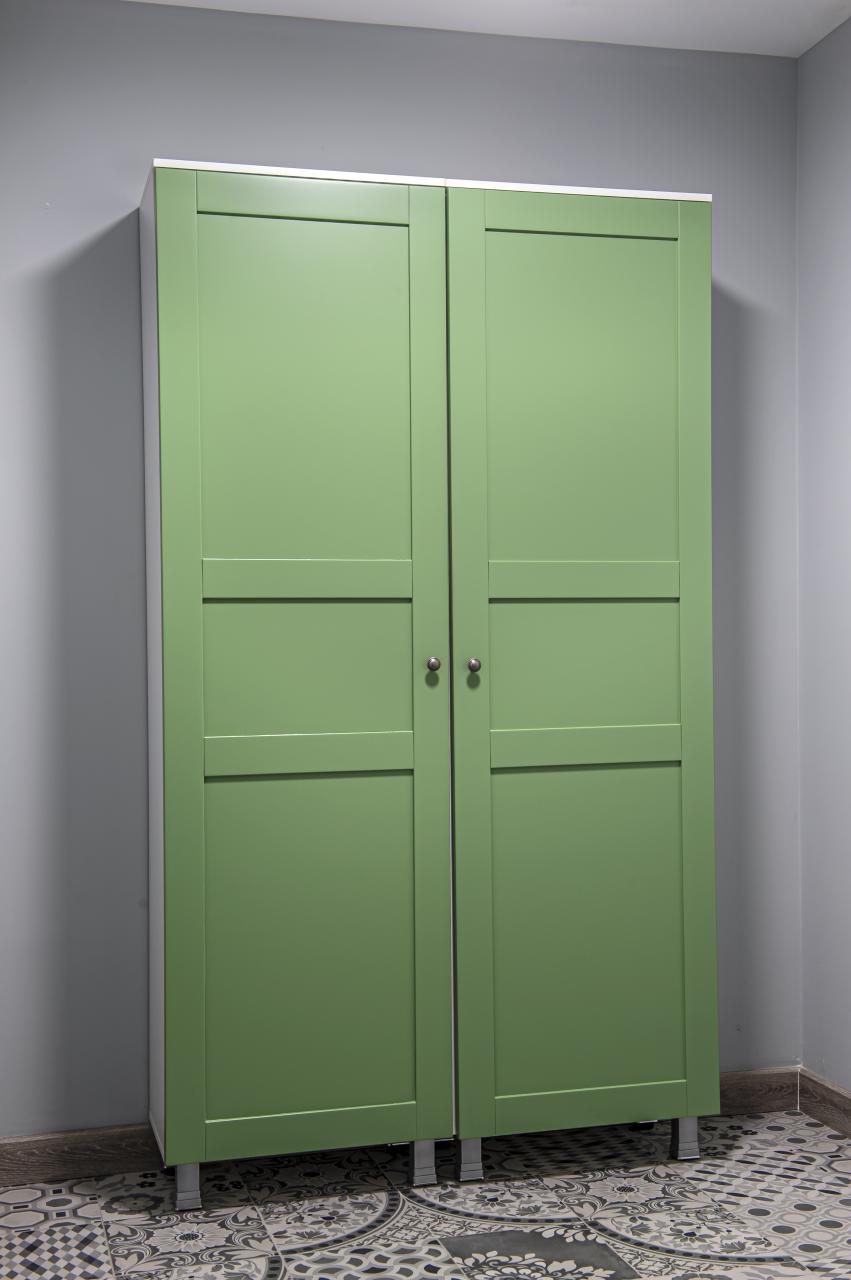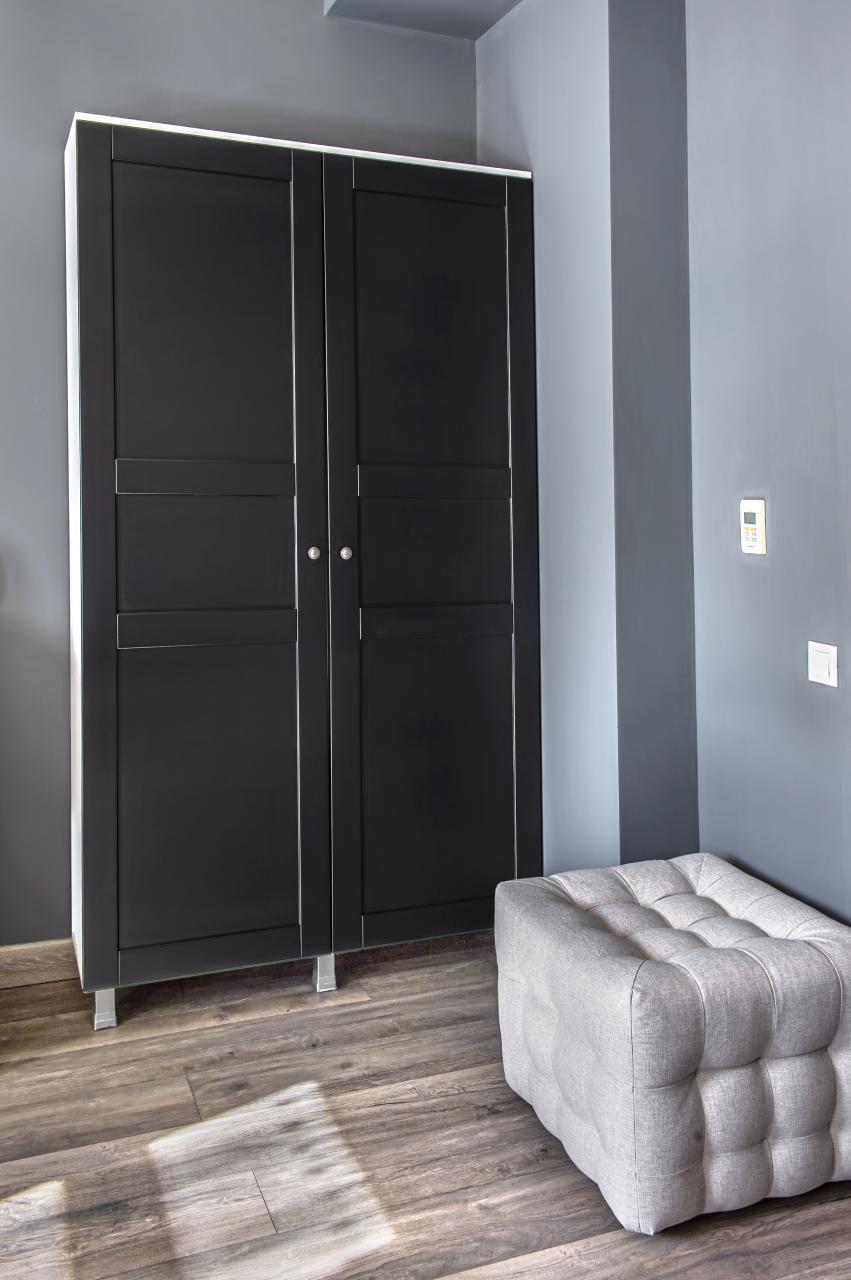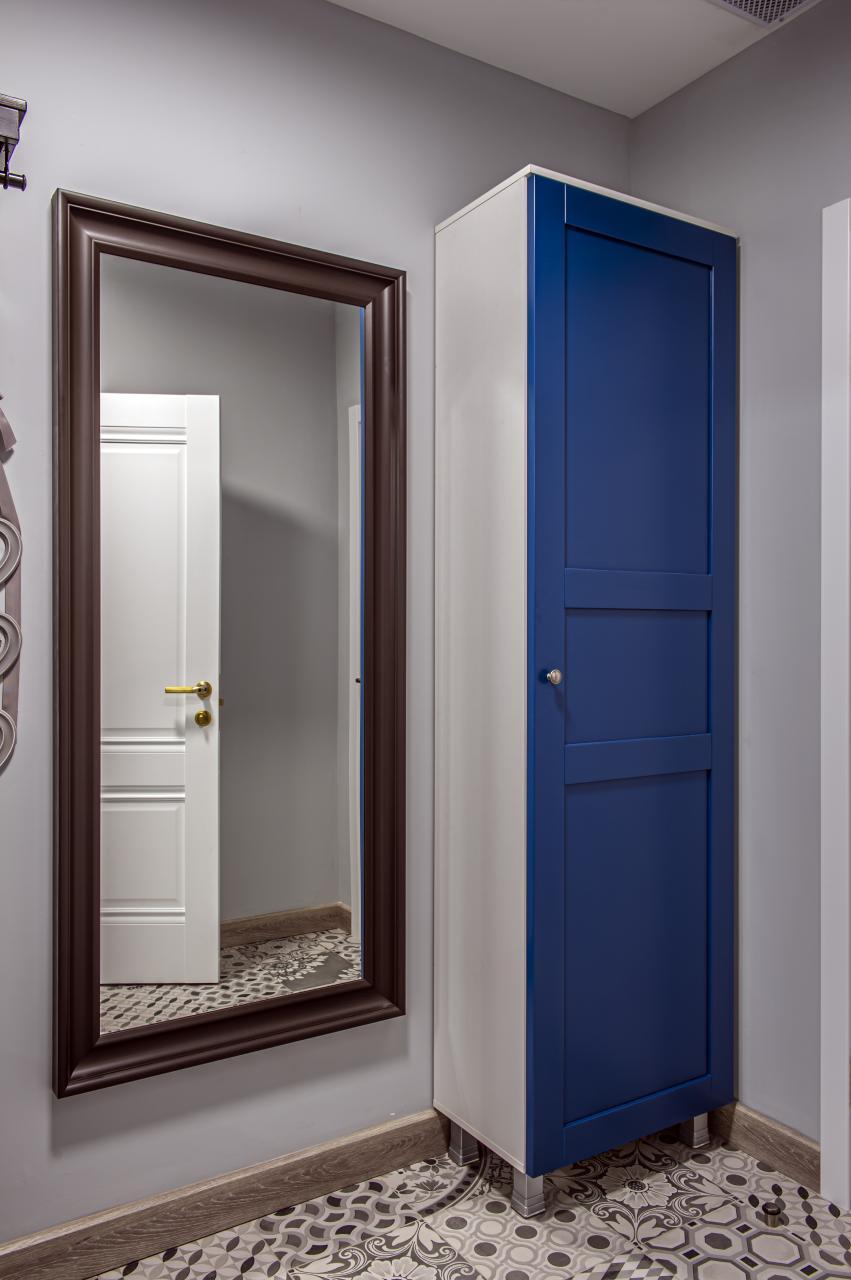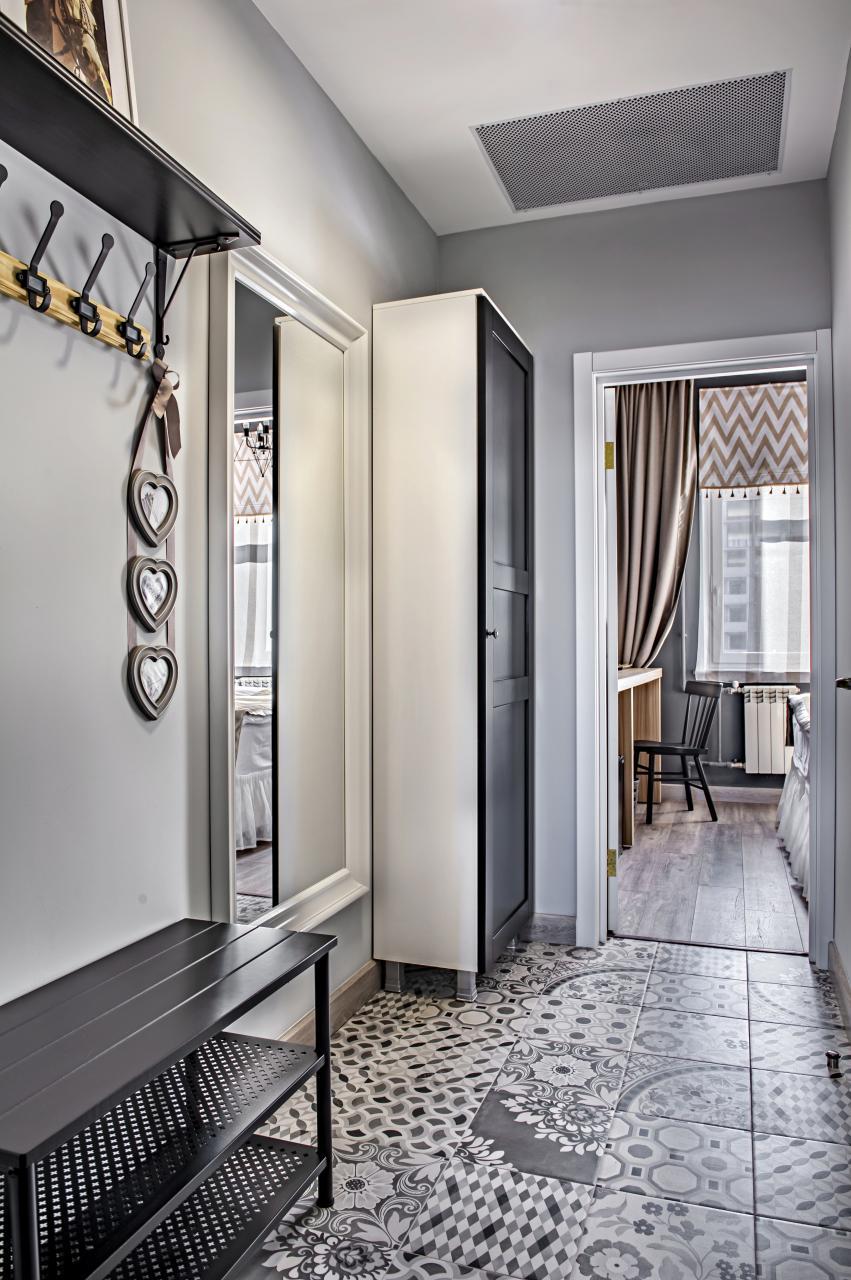 In the bathroom, the author's consoles for sinks, made of natural wood with an all-metal frame, painted in a soft black tone, attract attention. Another version of the consoles involves a combination of 3 materials: natural wood, artificial stone and metal. This design solution, despite the apparent brutality of execution, looks organic in the bright interior of the shower area.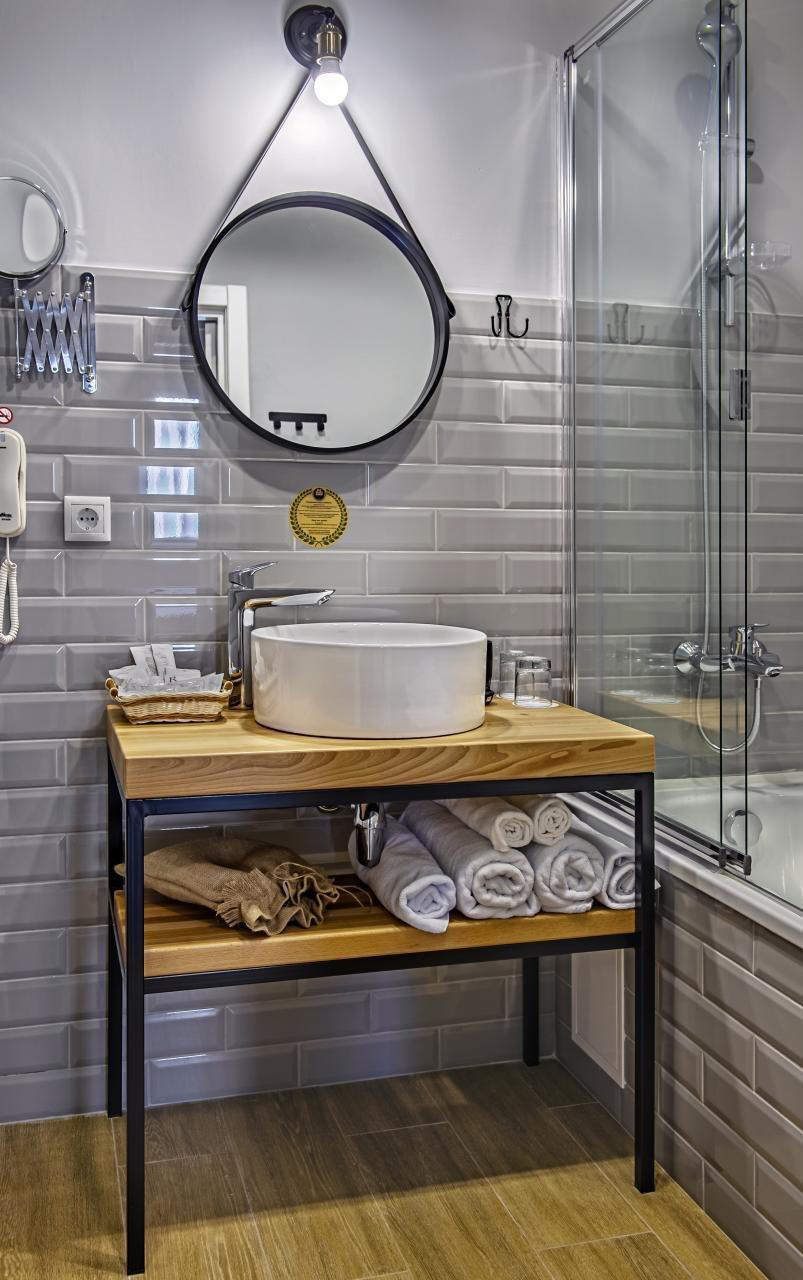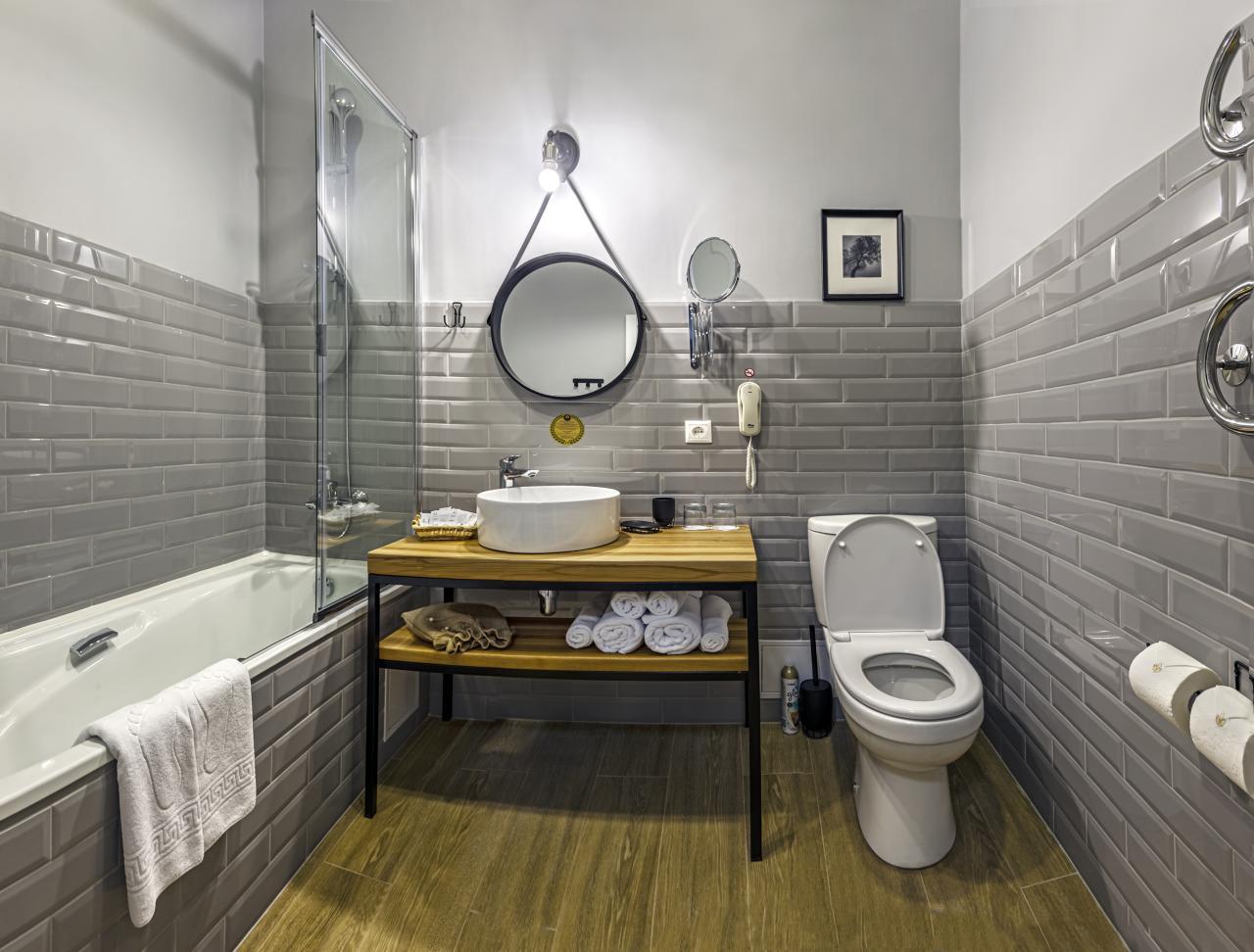 Special requirements for the design of the sleeping area of the room. This is understandable, because guests spend most of their time in it. Here a special place is occupied by an original composition of a laconic light wood work console combined with a comfortable chair – a mini-office for those who do not forget about business even on vacation.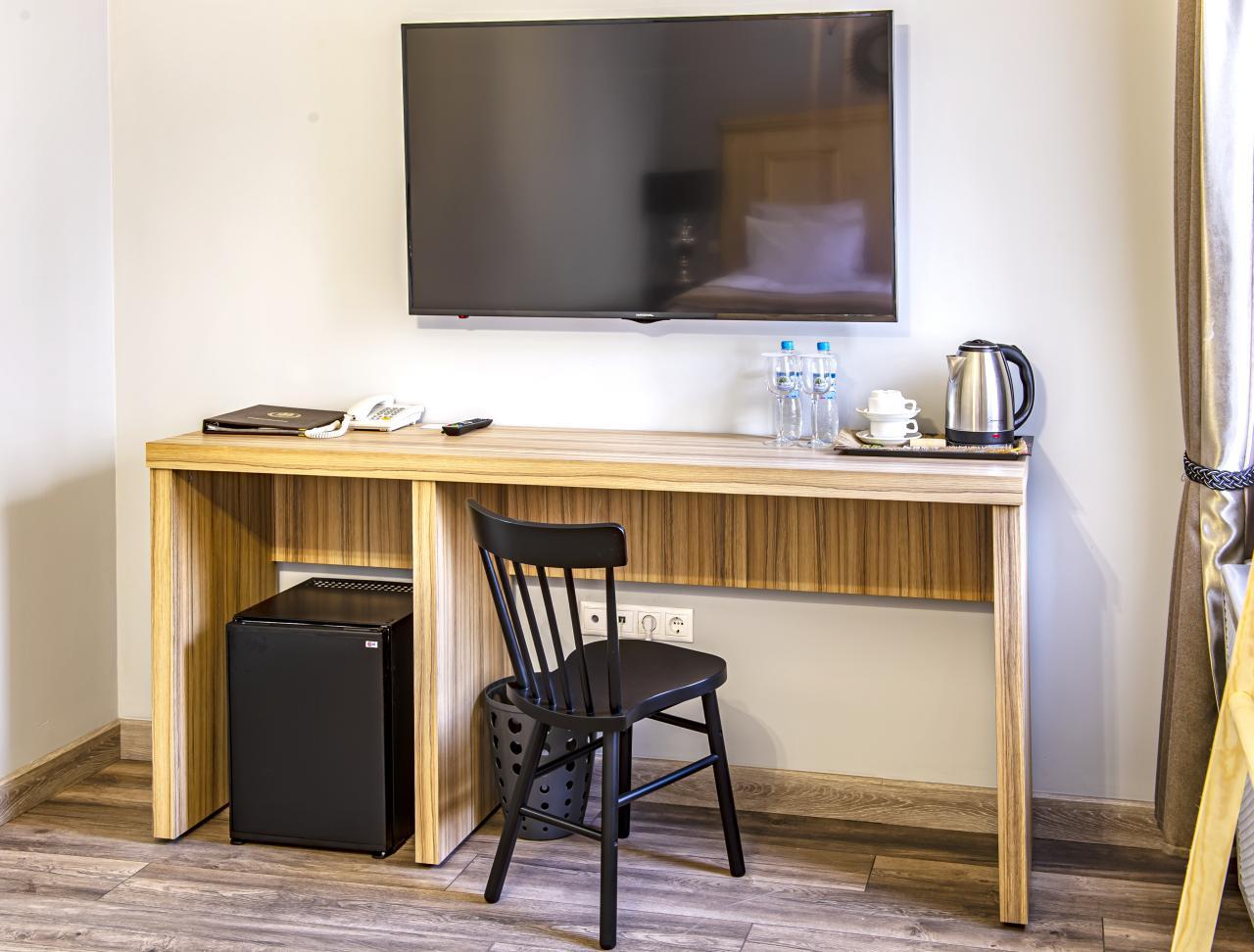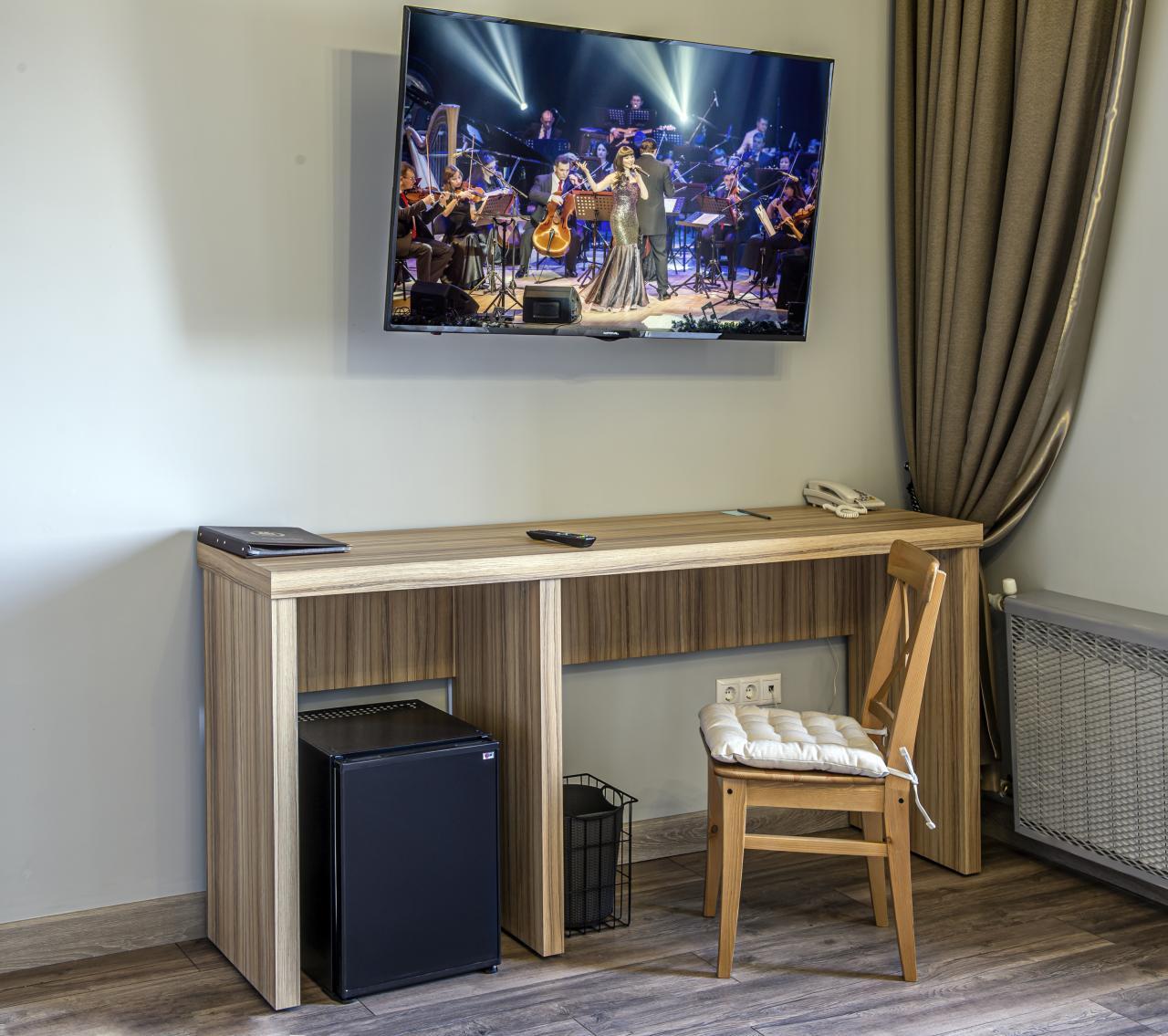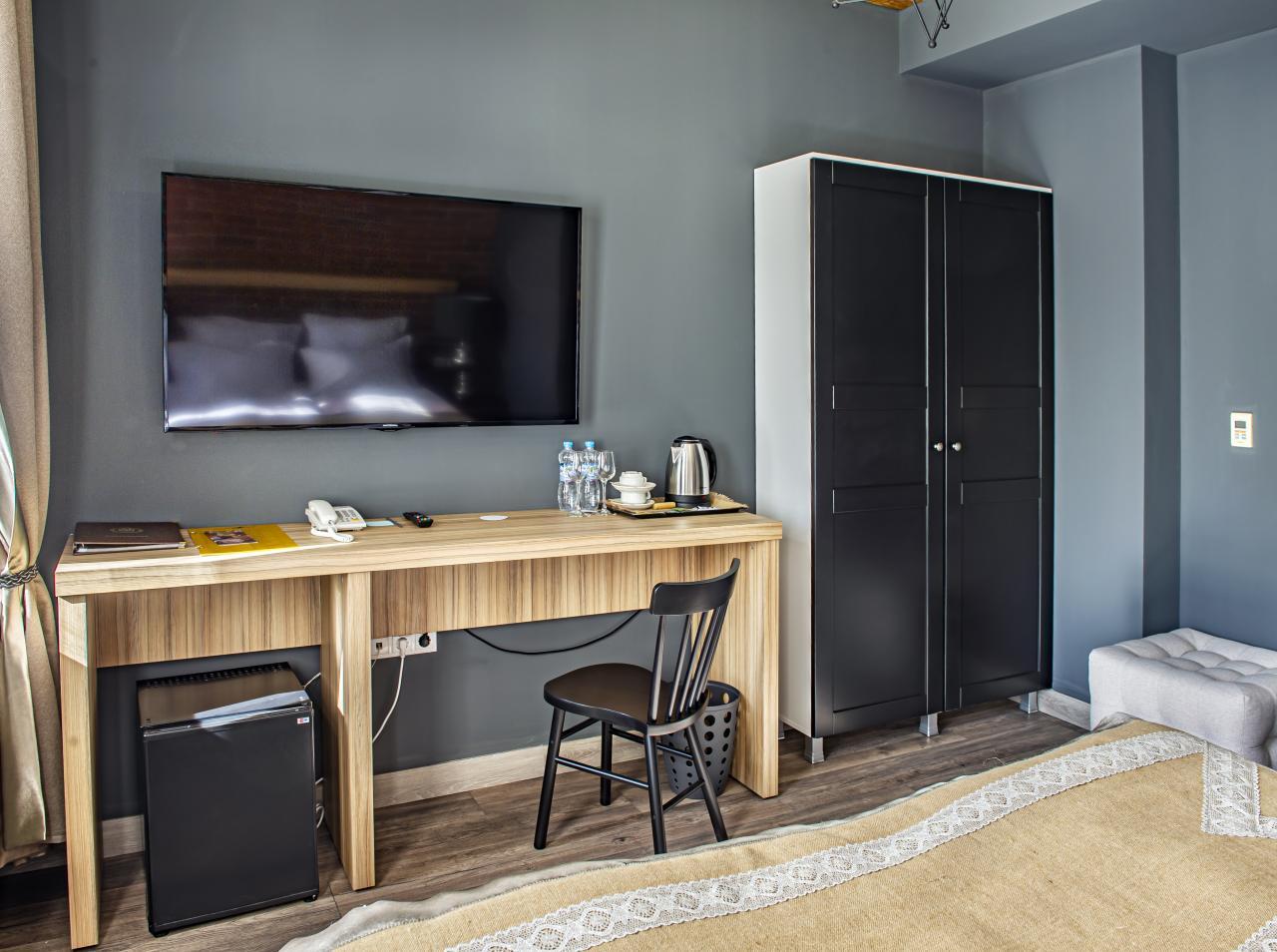 But for those who prefer to relax in comfort, soft puffs of cubic shape are provided. This form allows the guest to "play dice" by designing their own lounge area. And the size of the pouf "Maxi" - use them not only as a comfortable alternative to the chair, but also as a full - fledged replacement for the chair and even the couch.