Individual project of the SPA-hotel "Sea school".
30.09.2020
Dear partners!
Group of companies FABRIKANT presents to your attention another complex project – equipping the rooms of the SPA-hotel "Sea school". It should be noted that the leisure center "Marine school " is our long - term partners and good friends. FABRIKANT has already implemented the projects of Vinburger and Cavalli restaurants. It's time to work on equipping the hotel area.
SPA-hotel "Sea school" is a modern rest location in the historical center of Ryazan. The design of the rooms is made in the current fusion style, which harmoniously mixes seemingly incongruous elements, while remaining simple and unintentionally elegant.
In the process of working on the project, group of companies FABRIKANT offered original furniture solutions for the entrance hall, bedroom and shower, which fit seamlessly into the overall style of the interior of the rooms.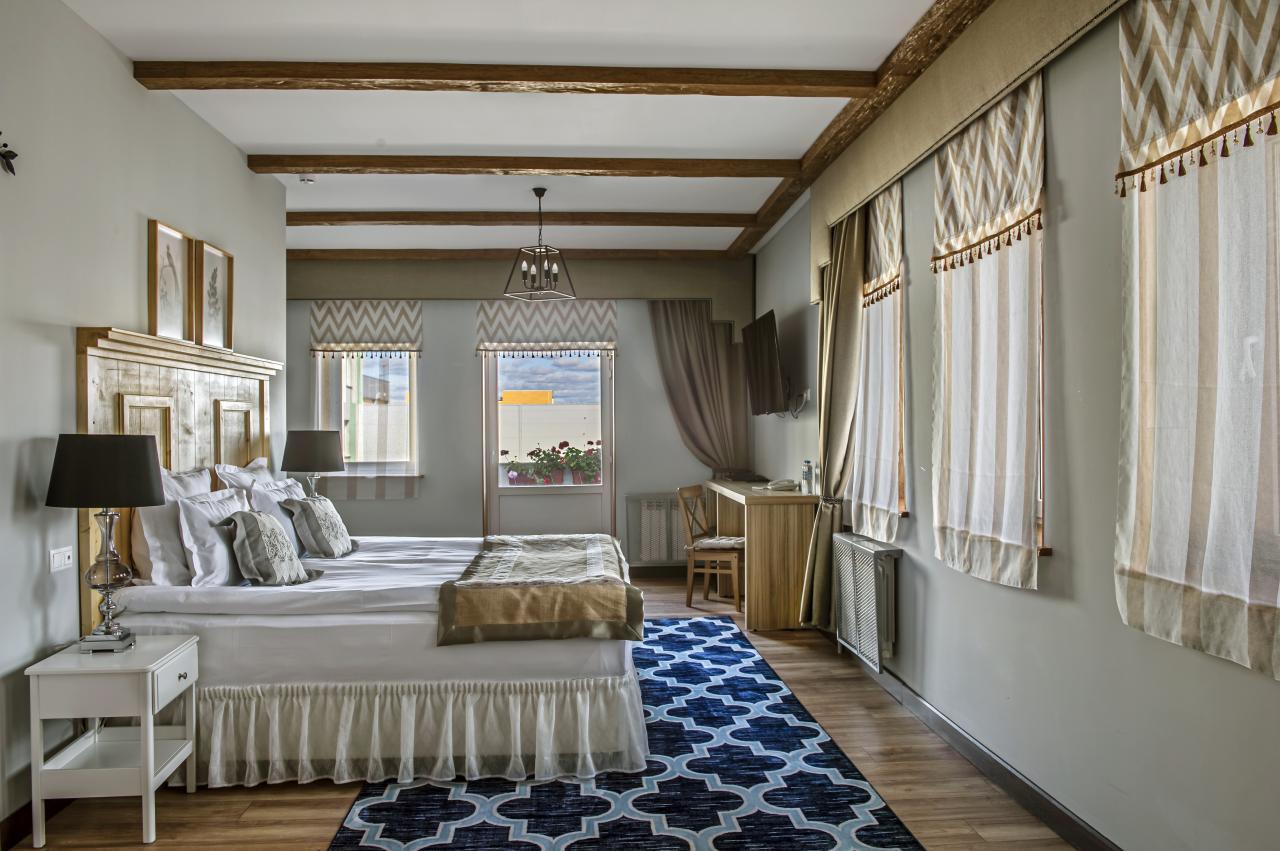 In the hallway area, cabinets for clothes of various sizes and contrasting colors are pleasing to the eye. They are made in both bright (green and Indigo) and laconic (deep graphite) colors. Thus, the cabinets either set the dynamics of the space, or gently dissolve in it.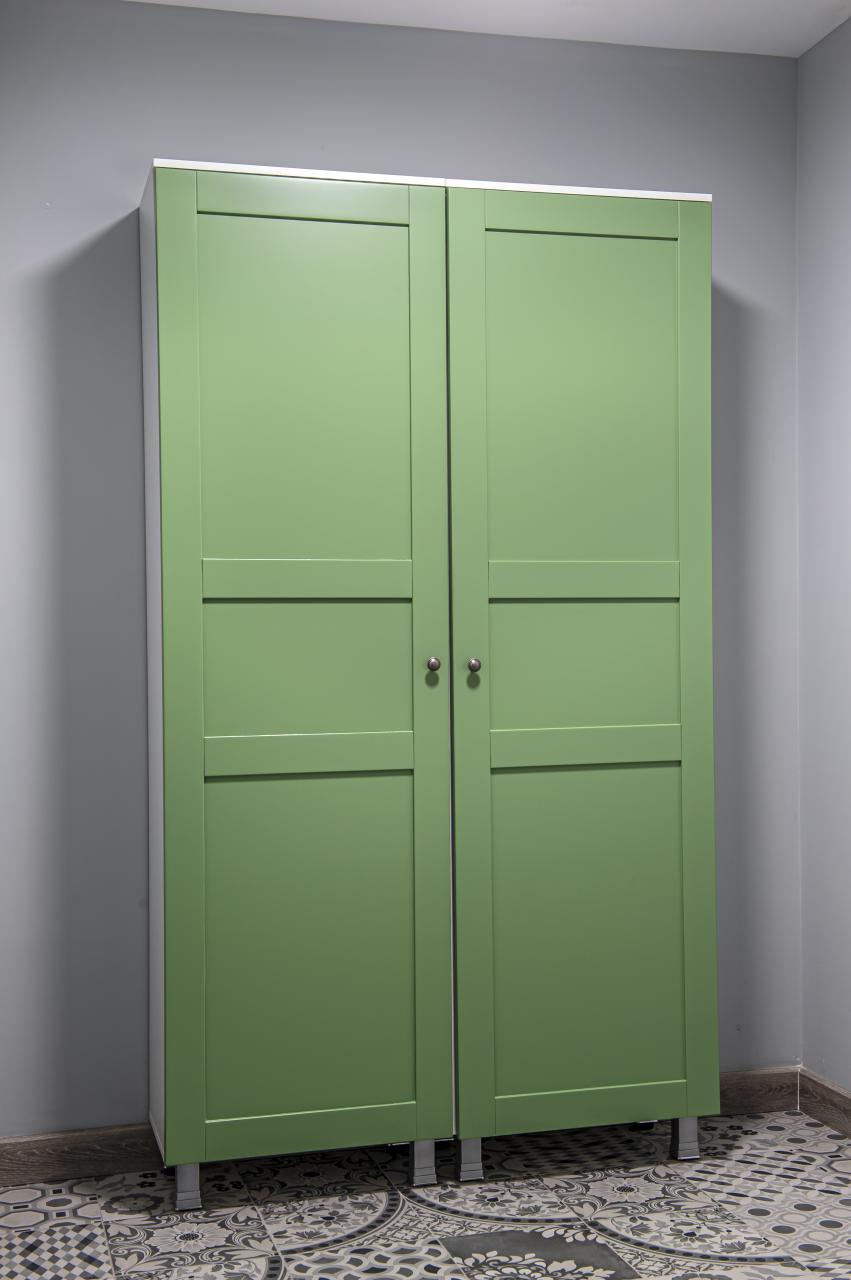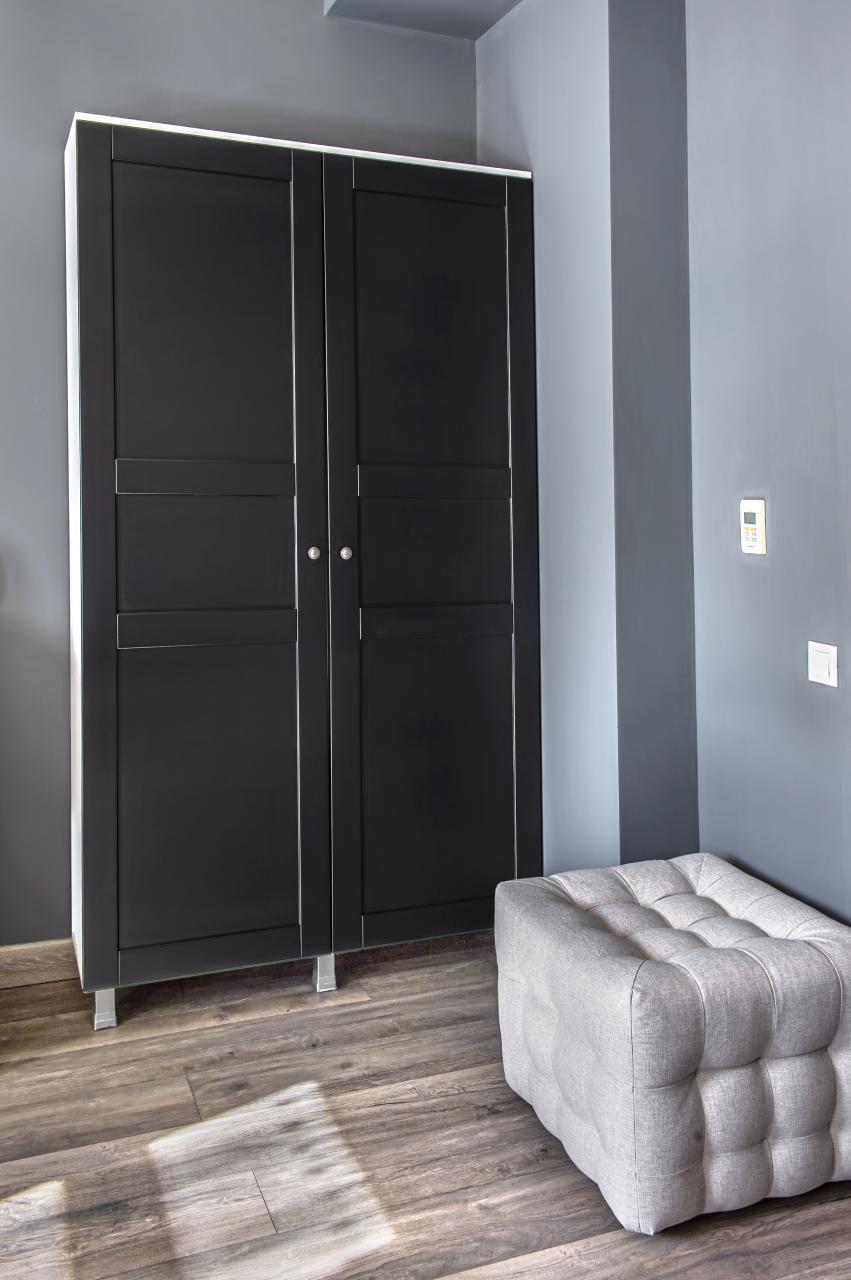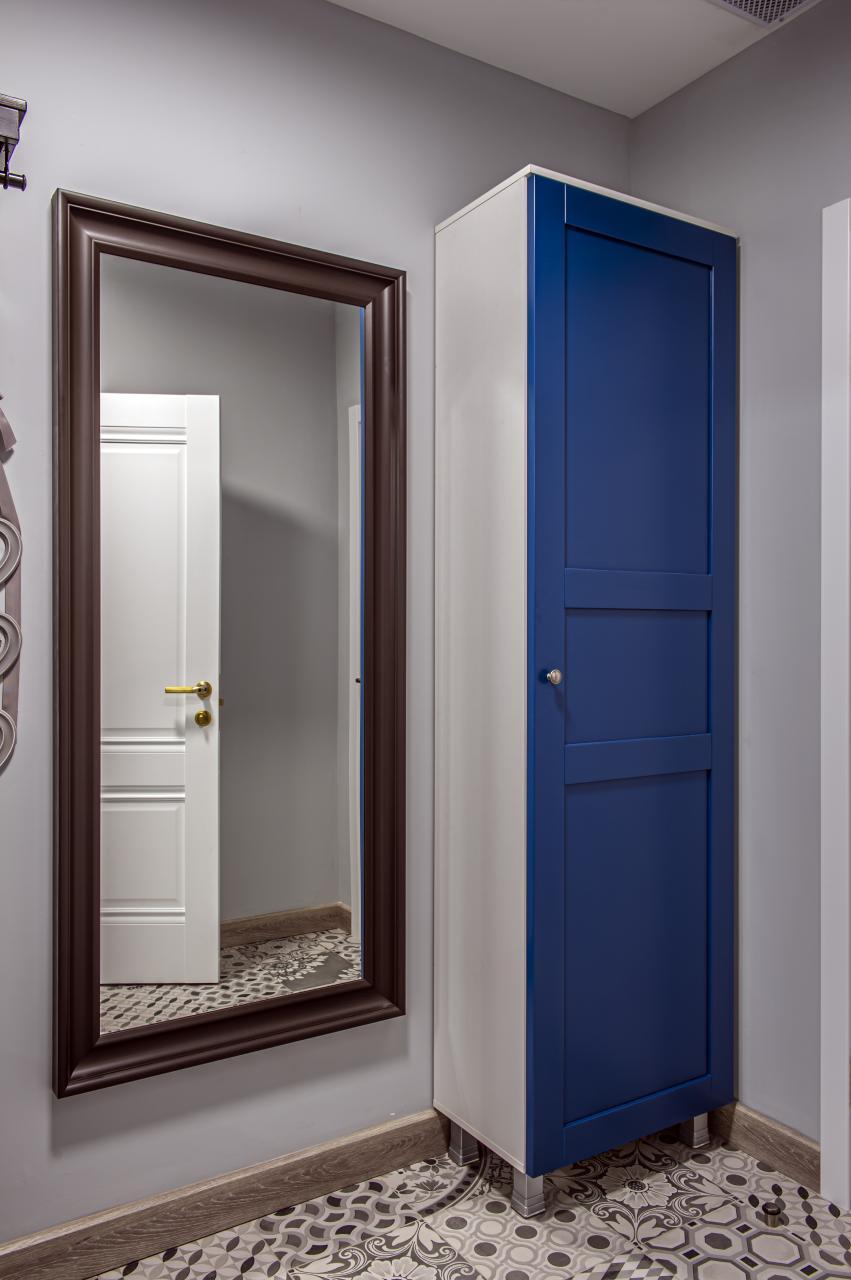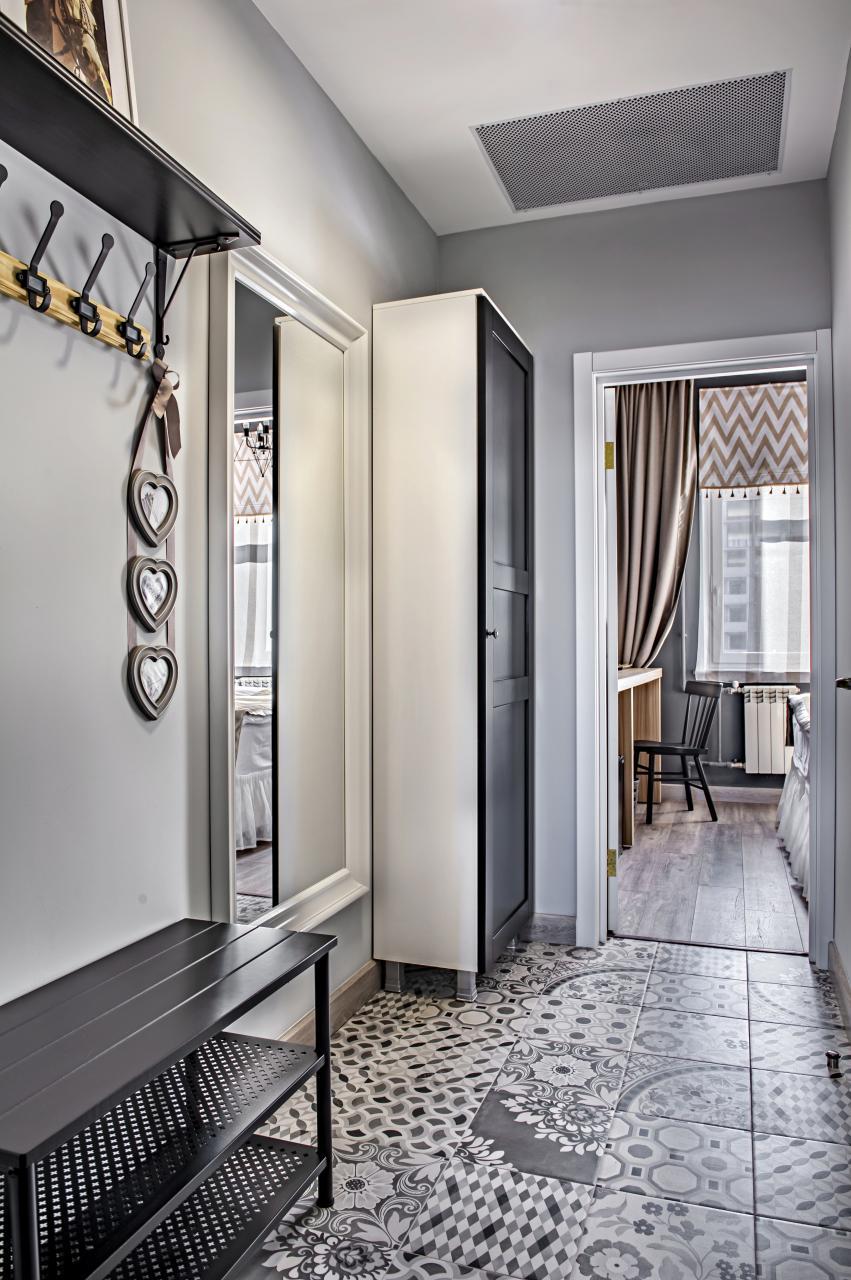 In the bathroom area, attention is drawn to the brutal console under the sink, made of natural wood with an all-metal frame, painted in a soft black tone. Another version of the design involves a combination of 3 materials: natural wood, artificial stone and metal.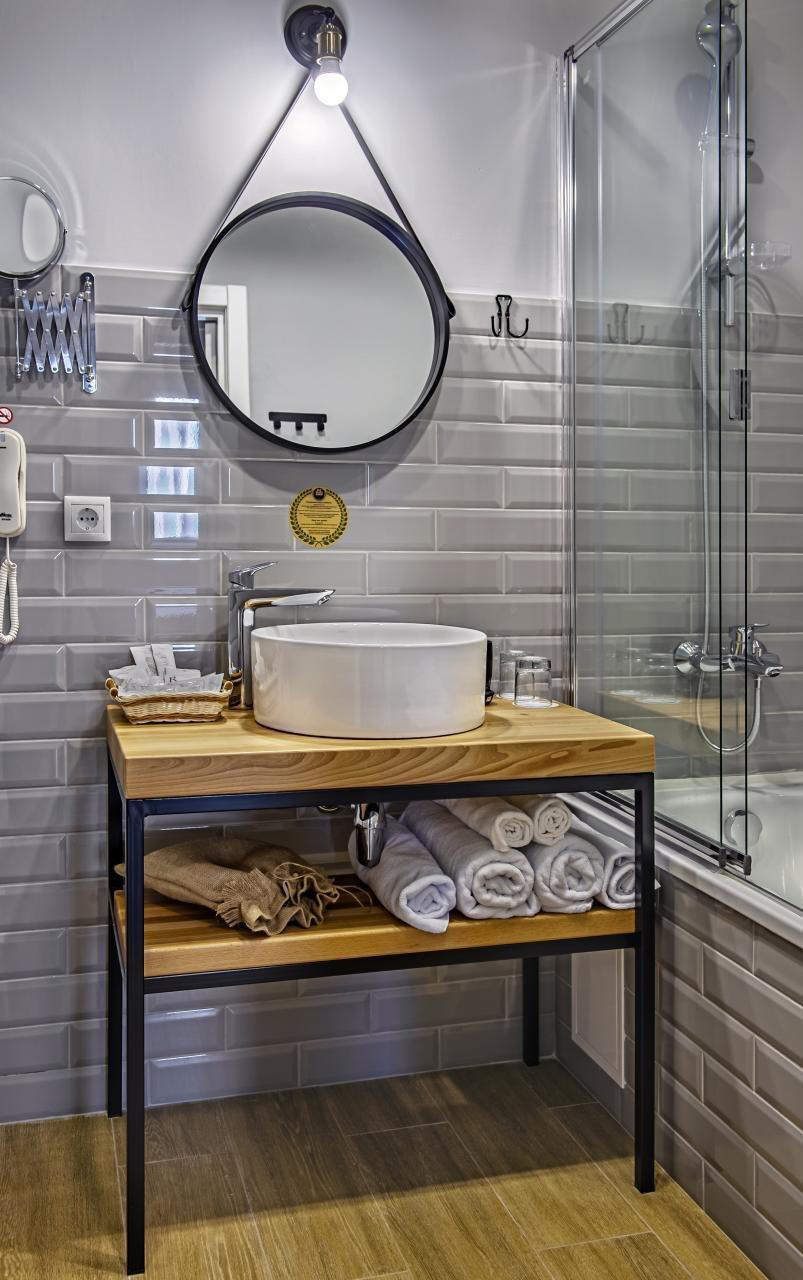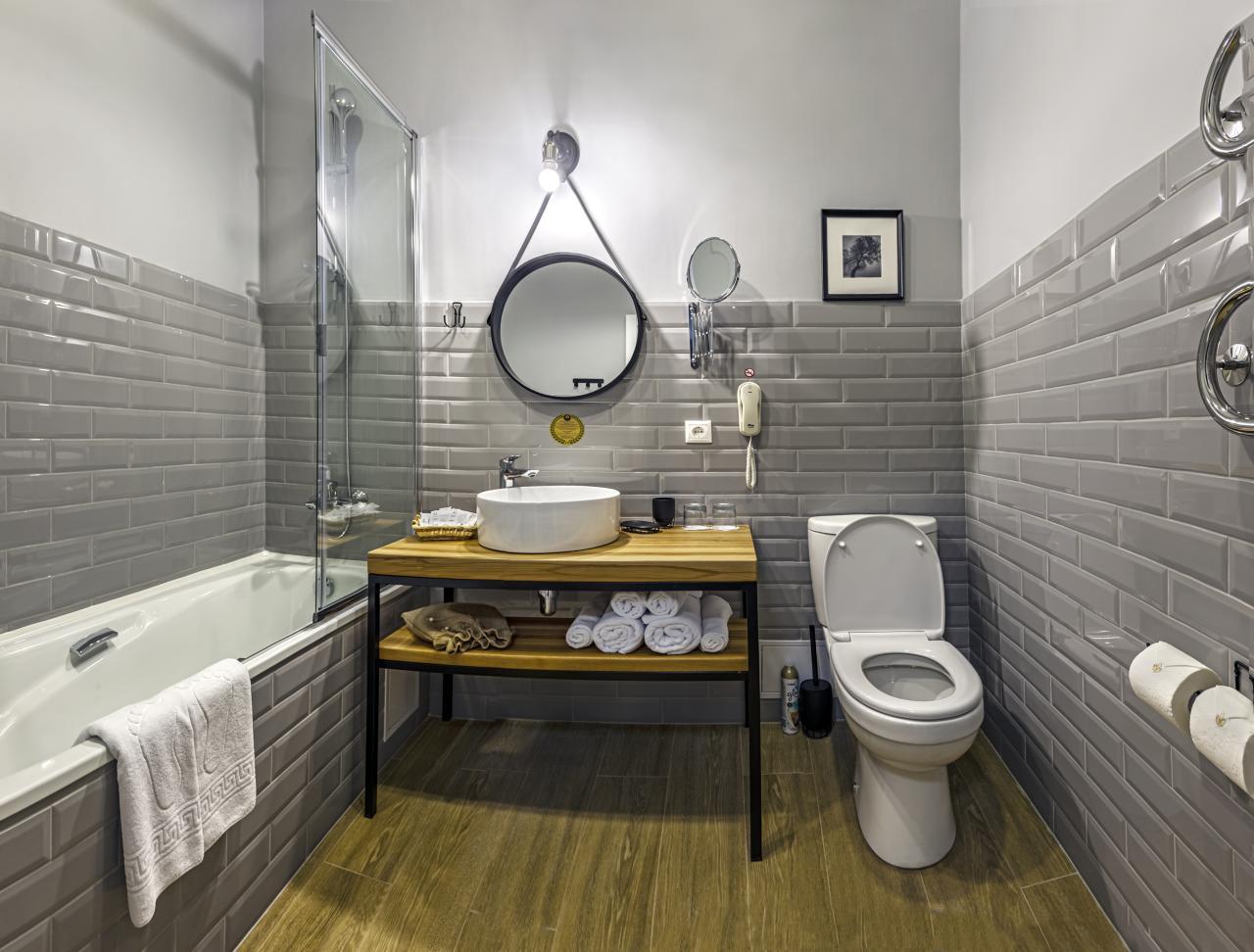 In the sleeping area, a special place is occupied by an original composition of a laconic light wood work console combined with a comfortable chair – a mini-office for those who do not forget about business even on vacation.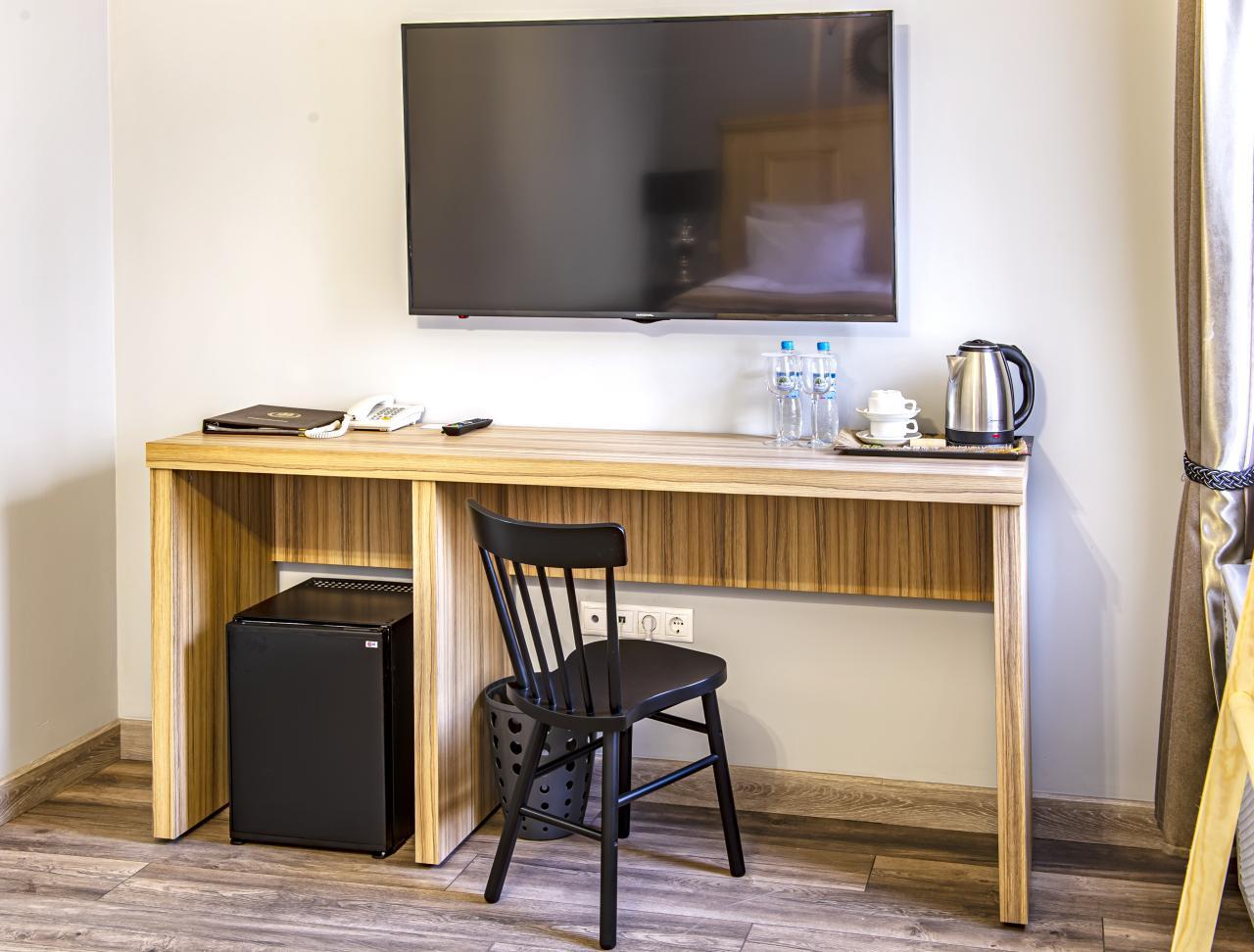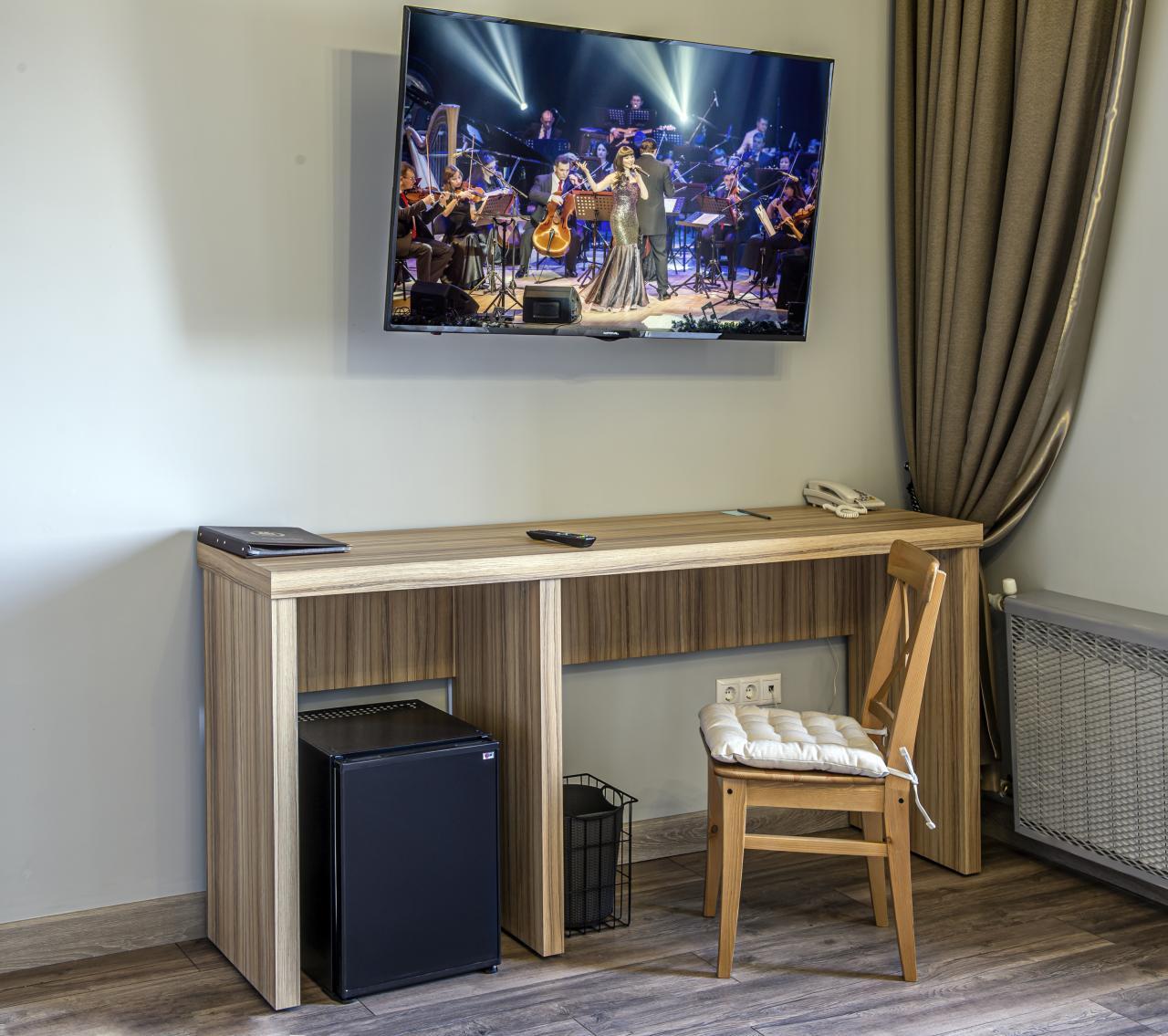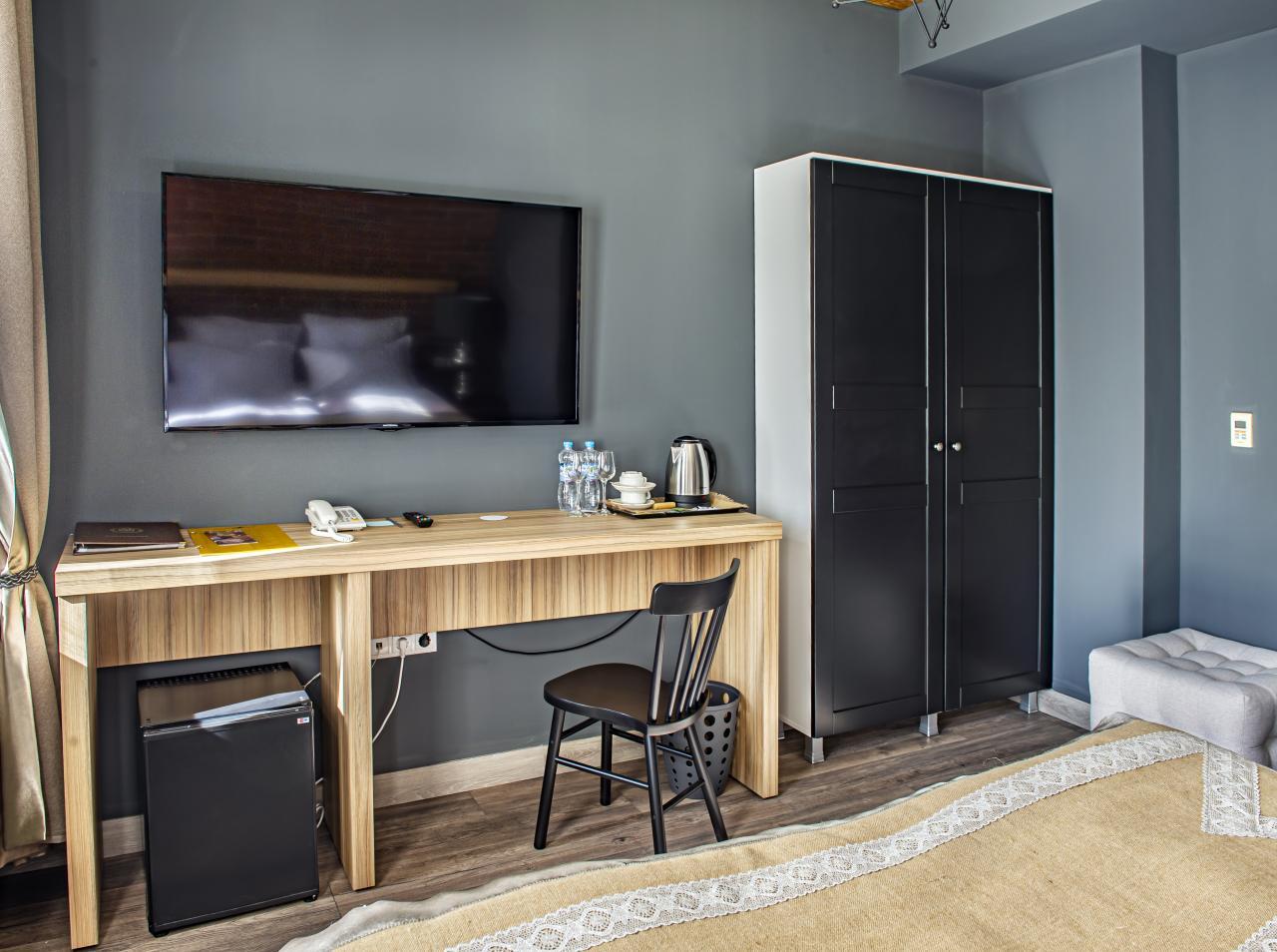 FABRIKANT: we implement the most daring ideas!