Fast food restaurant
02.12.2020
On the eve of the New Year, FABRIKANT has completed another project of a catering restaurant. This time in the very heart of the cultural capital - in St. Petersburg, on Bolshaya Morskaya.
The title of the cultural capital obliges, therefore, it was decided to fit even the project of a fast food restaurant into the melancholic atmosphere of St. Petersburg, while not forgetting about practicality.
Laconic partitions of muted tones "copper" and "graphite" zone the room and create a feeling of comfort.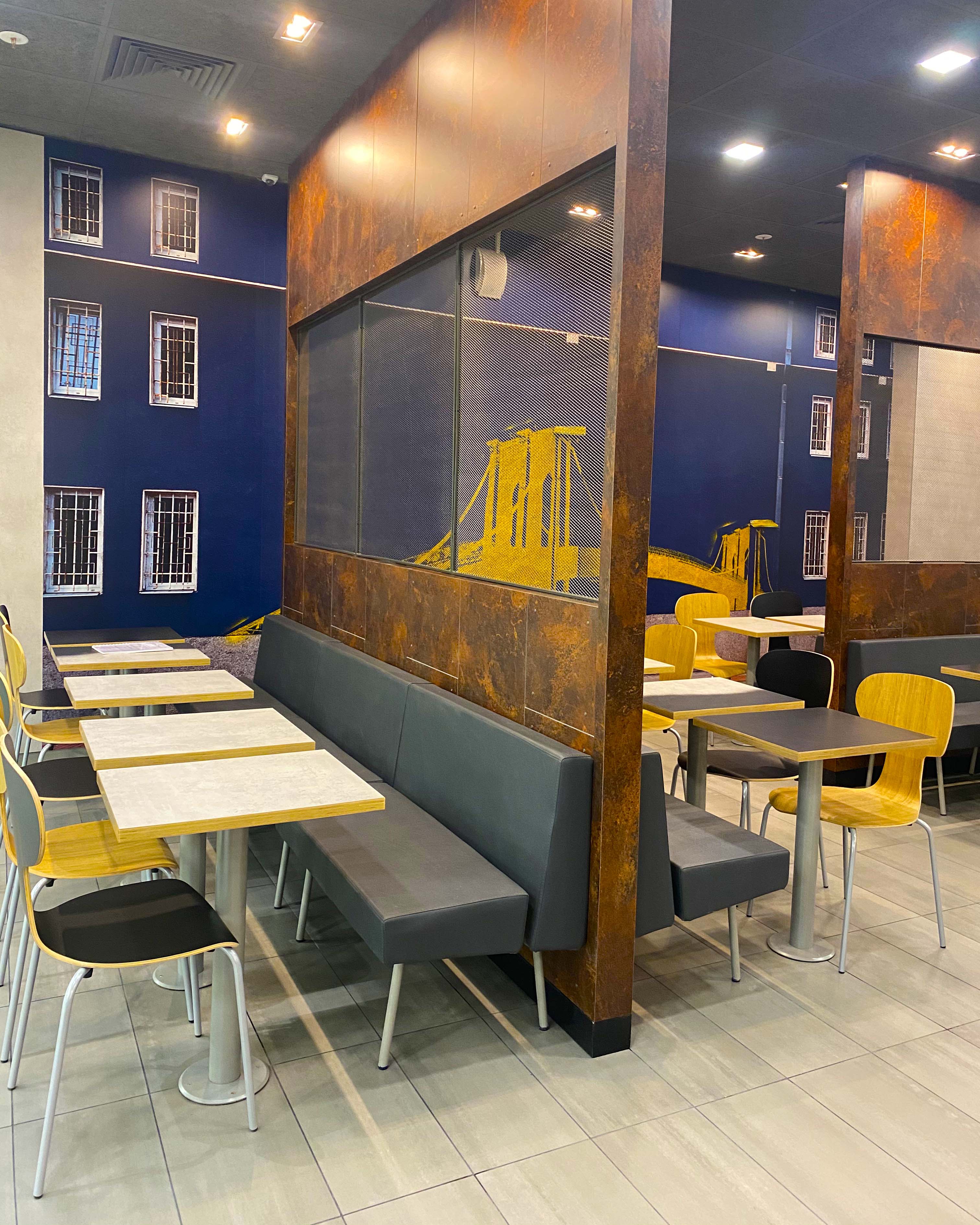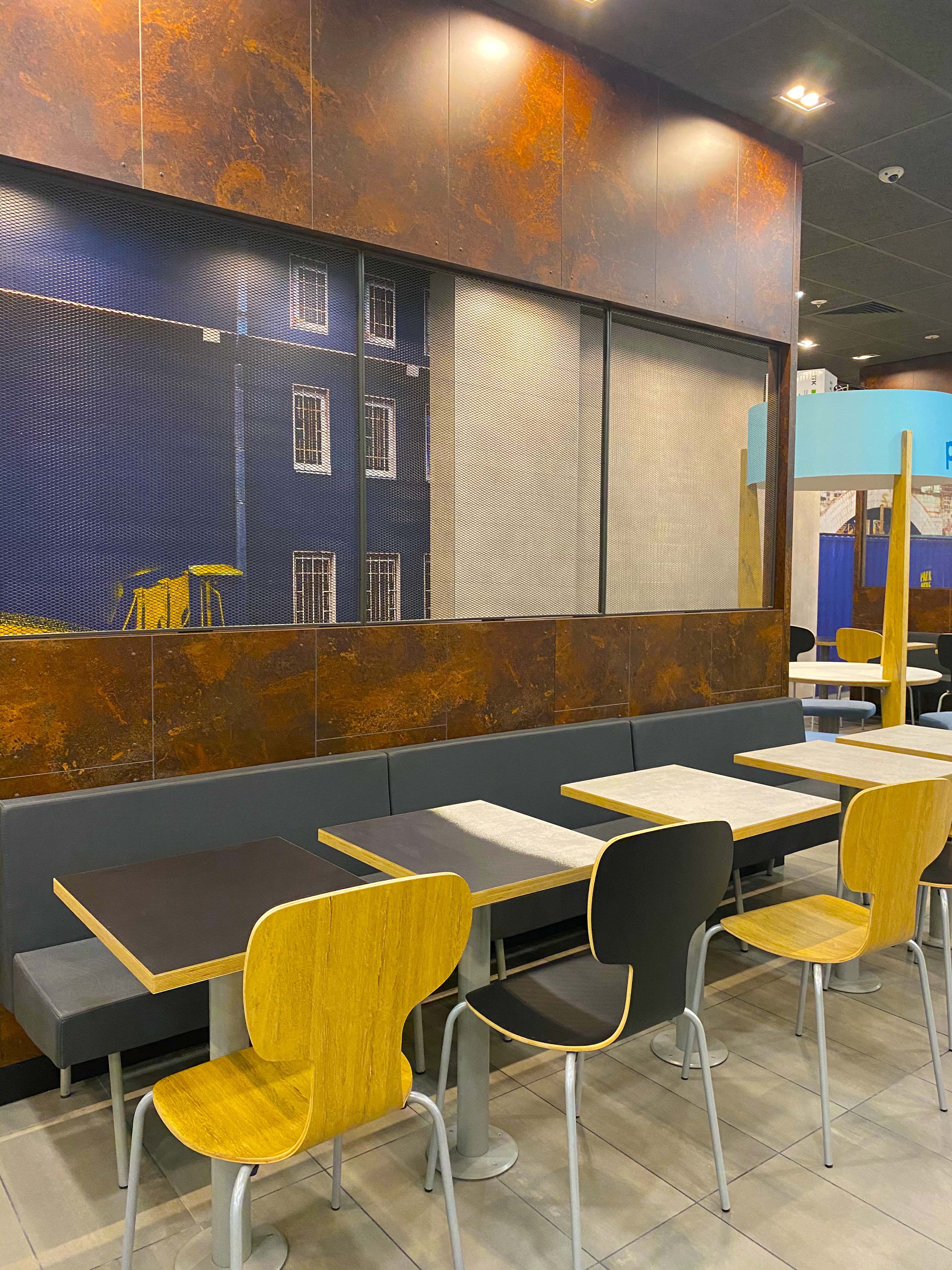 Brutal wooden tables on a reinforced metal frame are specially designed for locations with high traffic, and the center of St. Petersburg is famous for the abundance of tourists.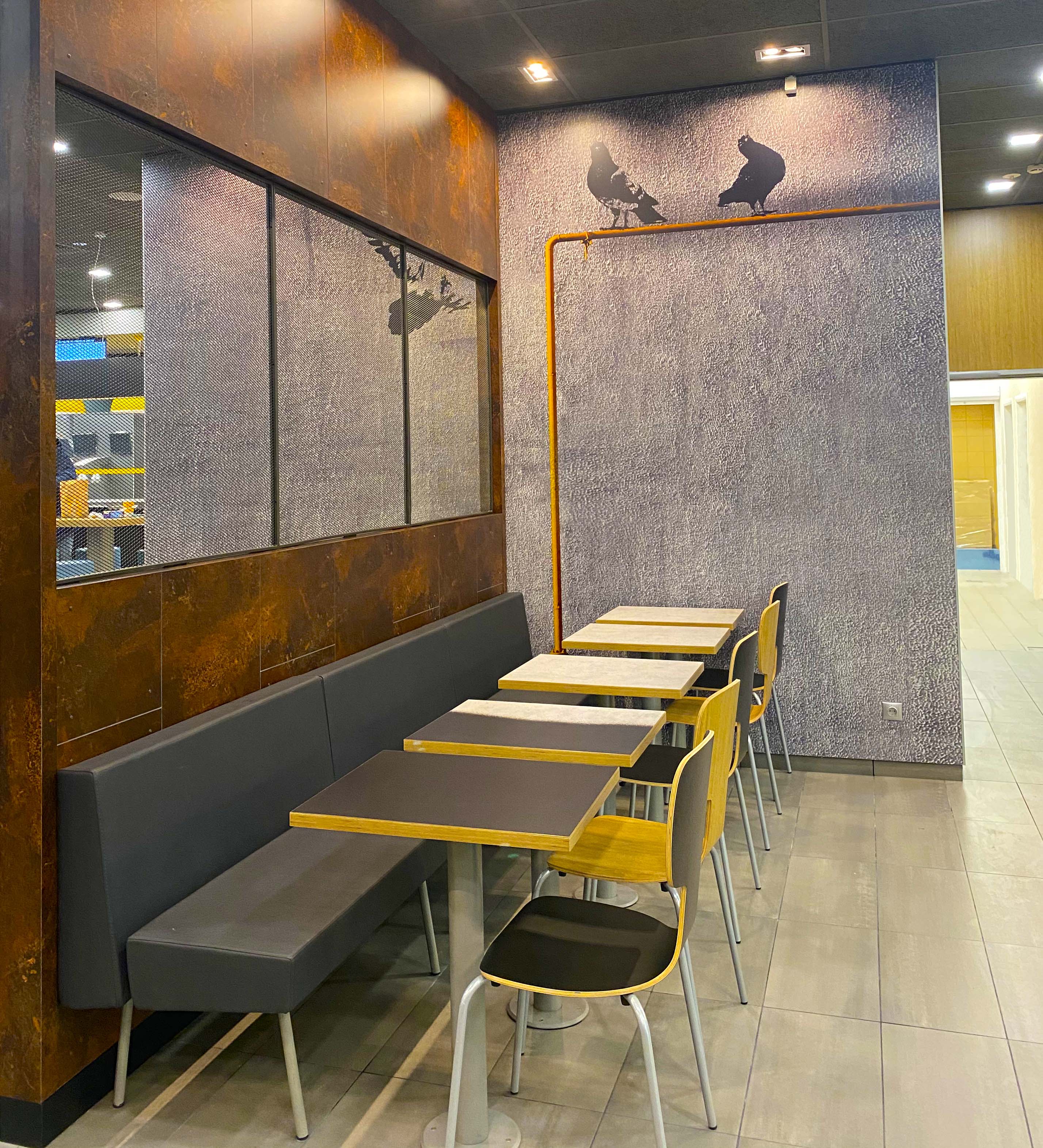 Monumental bar stools on a stable base will withstand a large flow of visitors.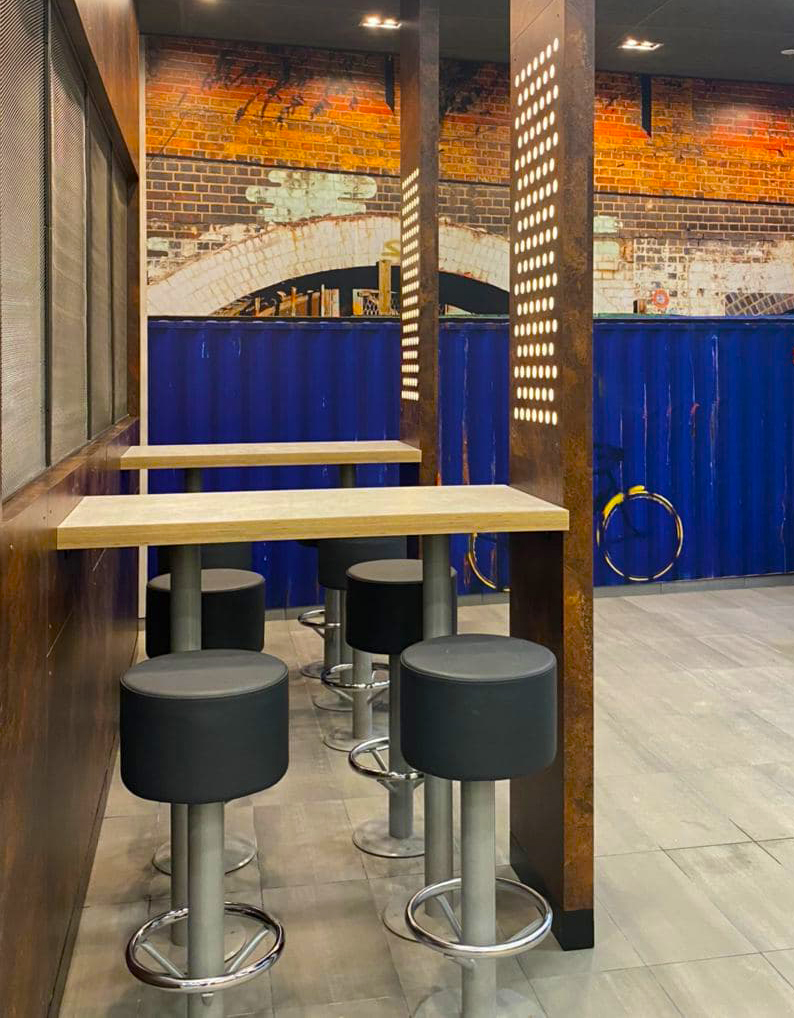 The seemingly weightless plastic chairs are framed by a sturdy metal frame, which guarantees a long service life under high loads.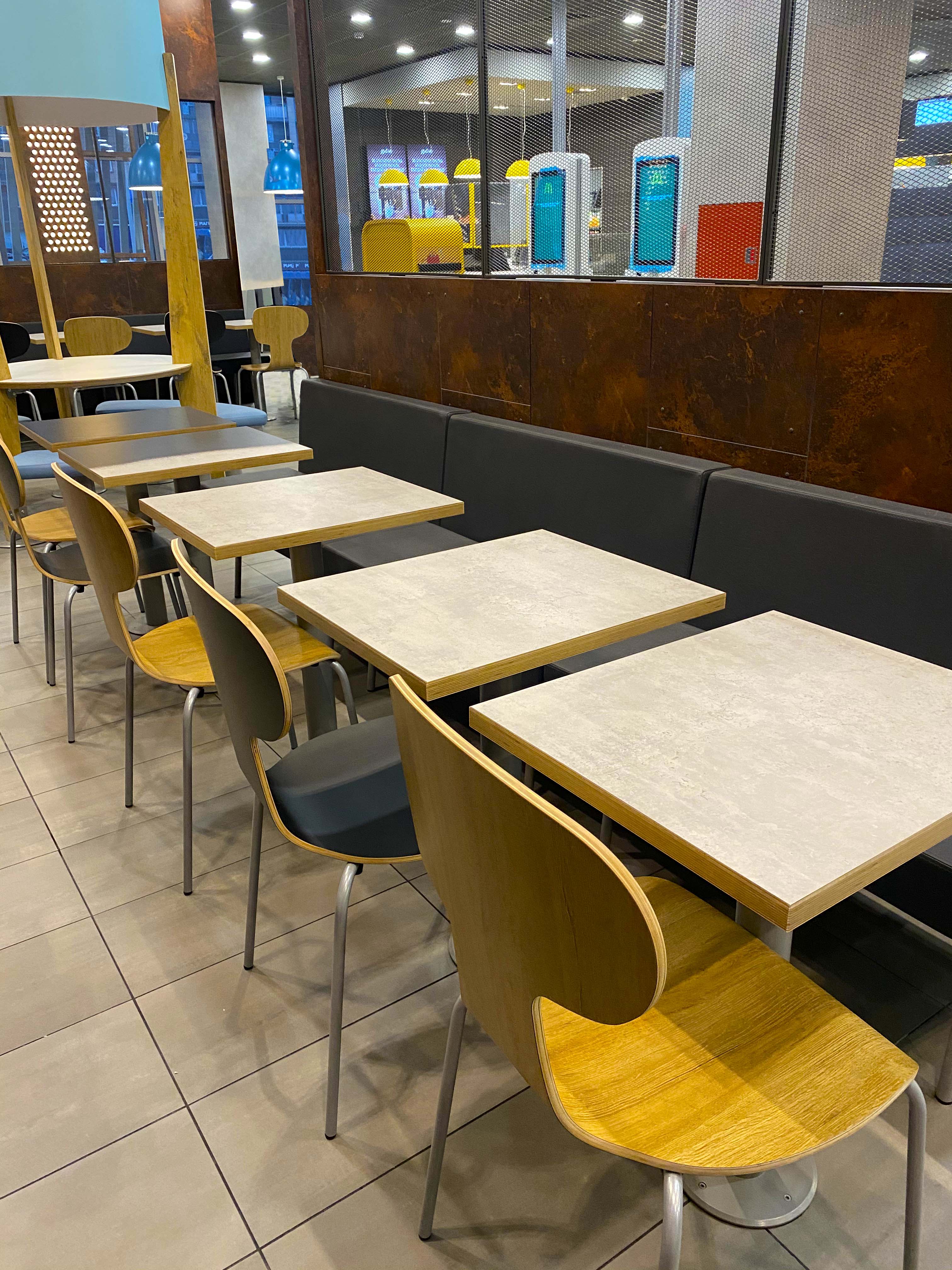 The minimalist sofas in matte faux leather, painted in soft black and gray shades, form a cozy dining area.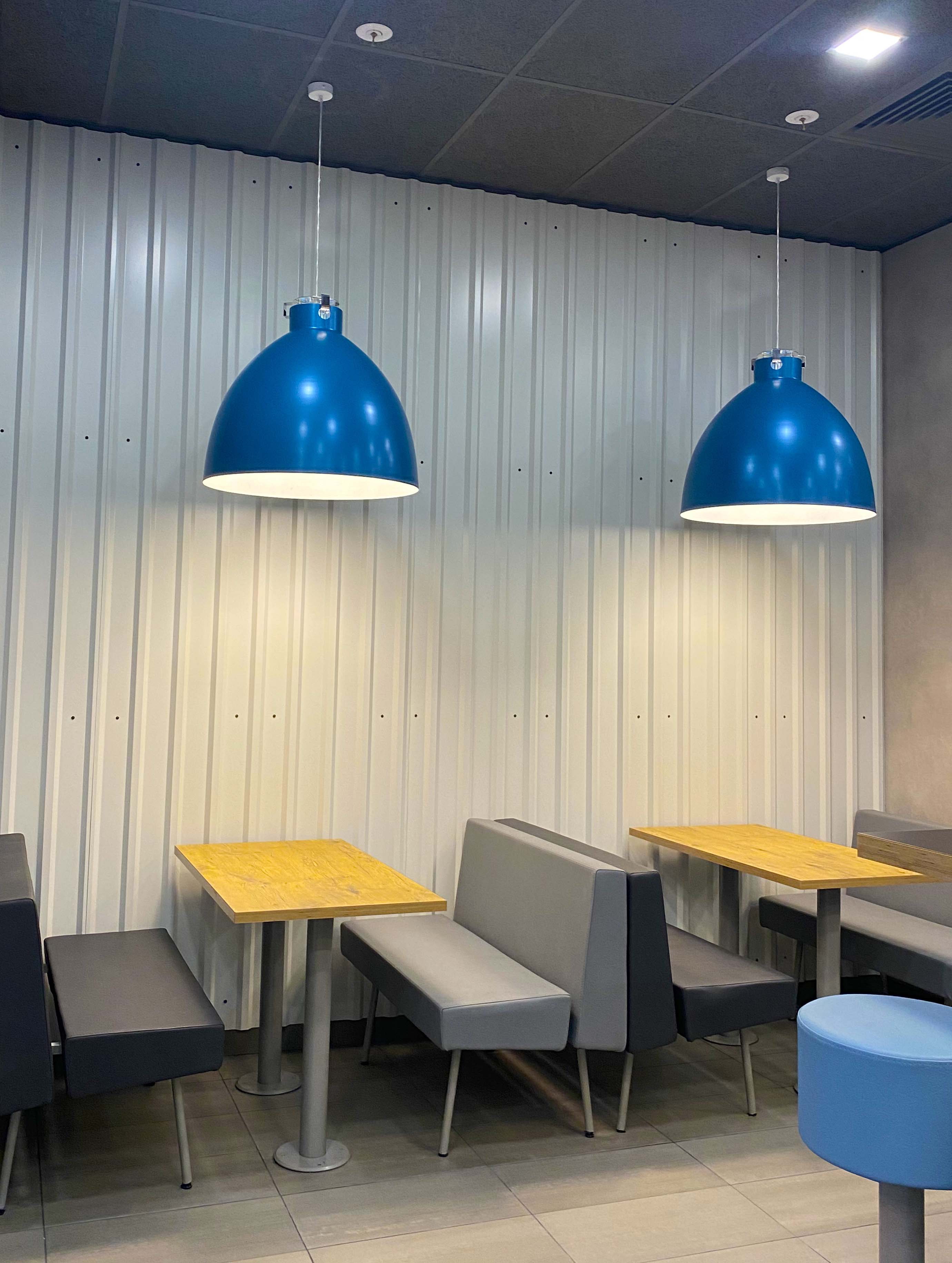 The lighting solution is realized in the form of original lamps in contrasting colors: discreet blue and bright yellow.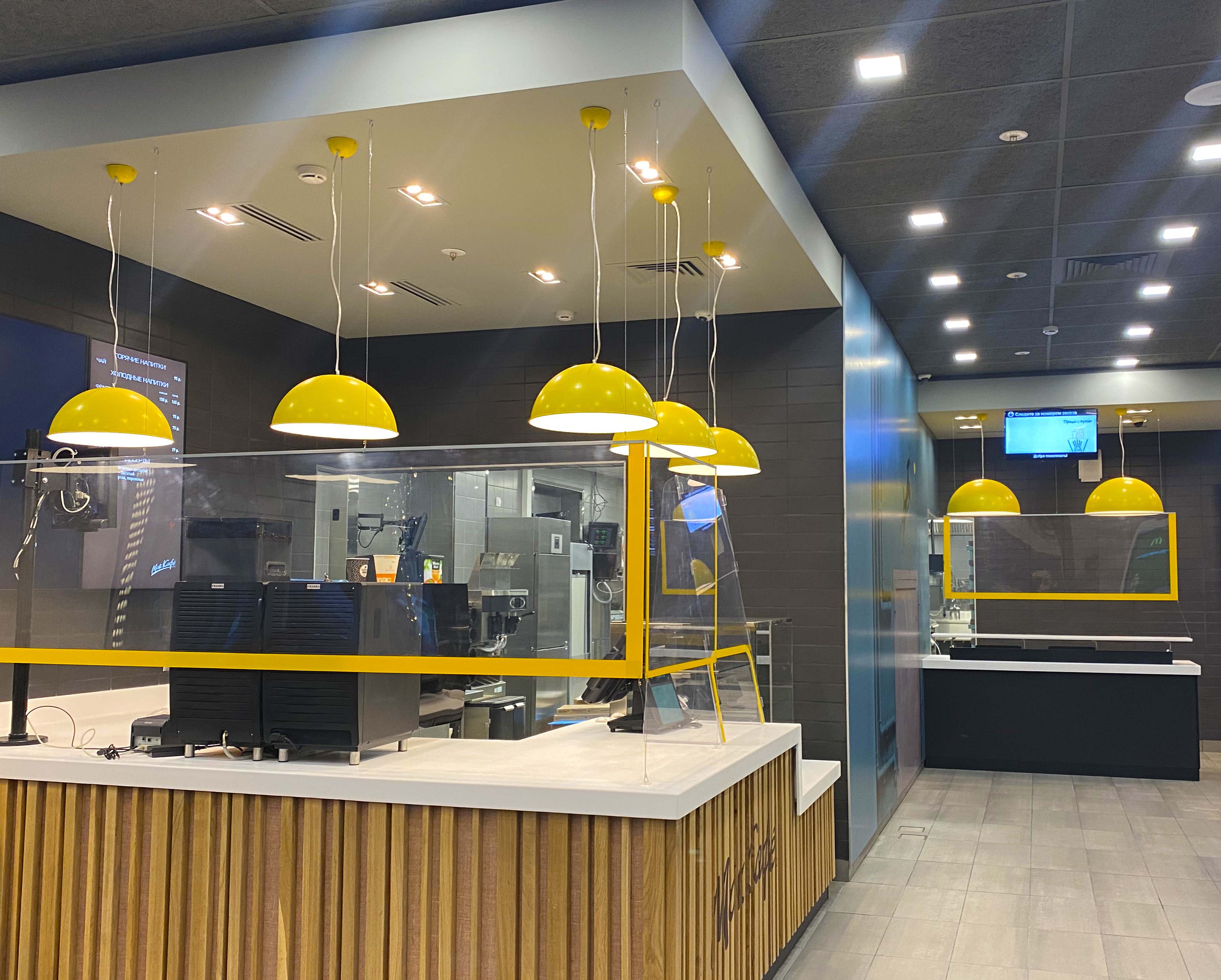 The unique character of the northern capital is supported by graffiti in the form of pigeons and bridges of St. Petersburg.
To summarize, this project turned out to be very consistent in St. Petersburg. At the same time, it is precisely the laconic design and calm shades that create a special atmosphere of a cozy space in the very center of a big city.
FABRIKANT - individual projects in 1 month!