Vinburger bar - a nice place with delicious burgers, favorite drinks and friendly atmosphere.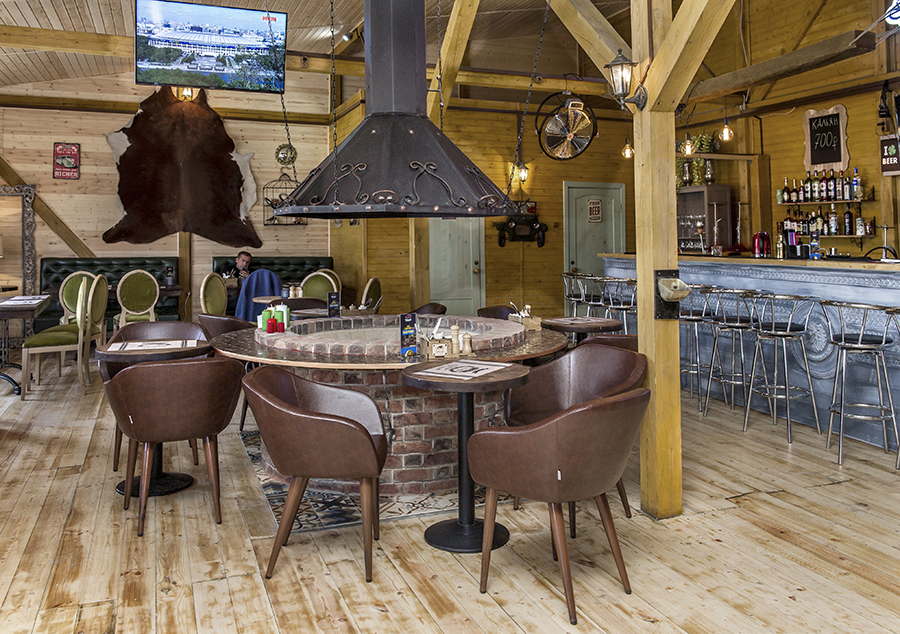 This summer, many guests came to cheer for the Russian team of the World Cup. «Vinburger» was equipped with furnutre produced by FABRIKANT to make staying of its visitors confortable and pleasant. Guests appreciated the Koko W visitors' chairs, which fit perfectly the interior of the bar.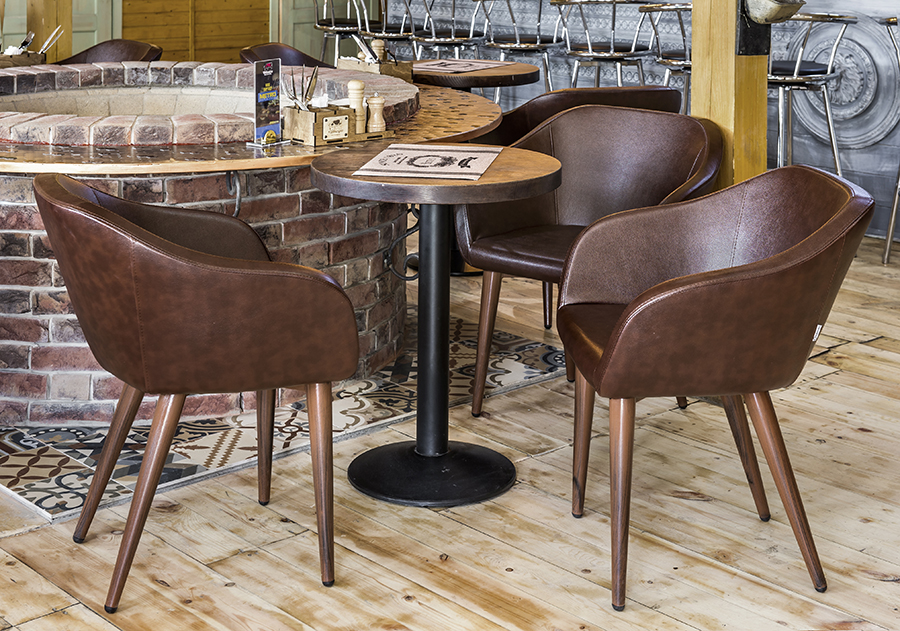 Коко W is made of brown artificial leather and supplemented with imitationed of wood legs. Selected colors and textures is exactly what you need in order to emphasize the simplicity and comfort of your favorite bar. Characteristics of the used materials guarantee a long service life of the furniture.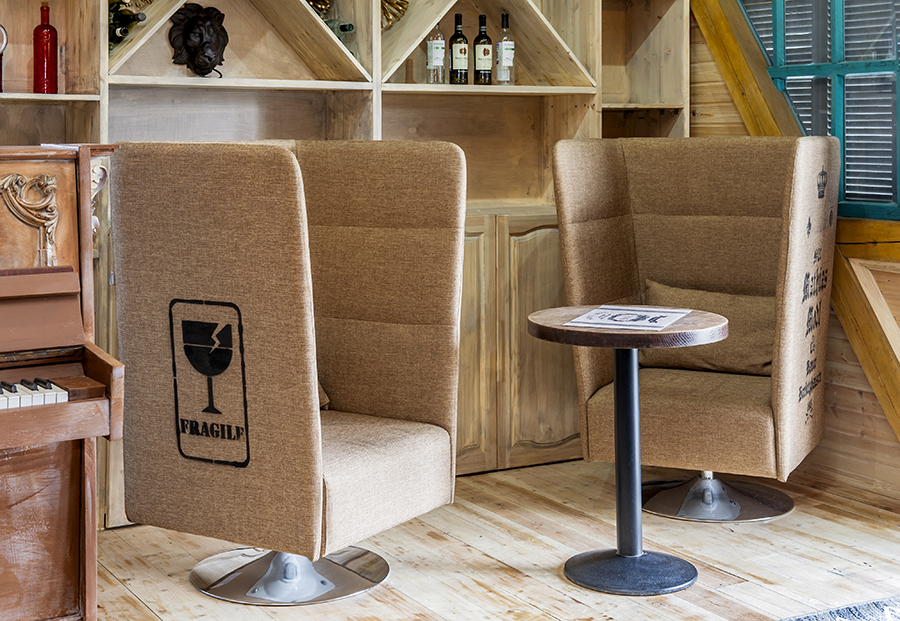 To enjoy the nice private communication we invite you to try Marie family set. Mari is a chair with a high back and rotating base with the table.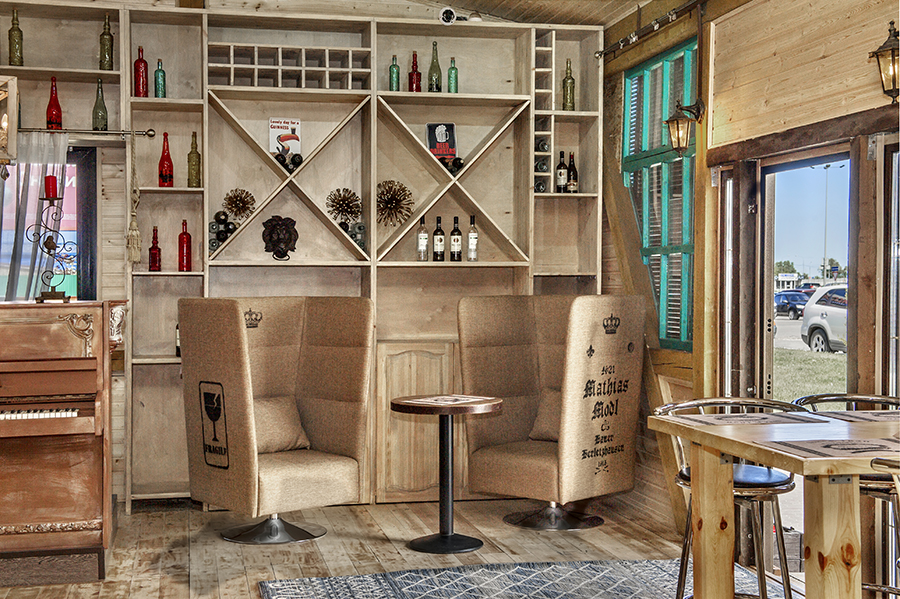 Sitting at a round table in this chair, you feel sequire due to the high back. The sides of the chair hide you from prying eyes and allow you to fully concentrate on your interlocutor. The twisting mechanism that Marie is equipped with brings a bit of romance and ease conversation.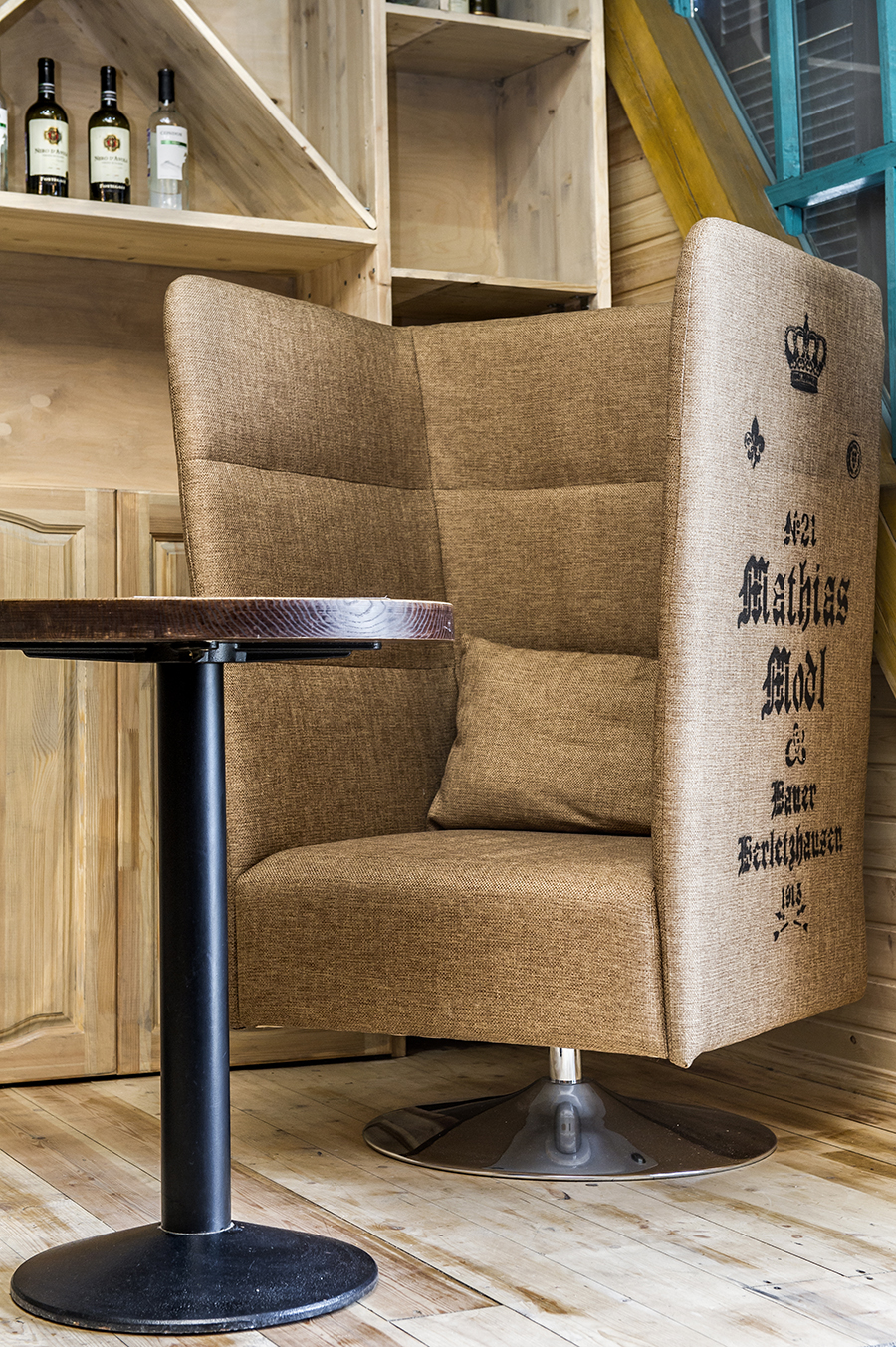 The upholstery of the chair is made in Dublerin fabric, which practically does not get dirty and is pleasant for touch. In general, this is what you need for a cozy place for two.