FABRIKANT was selected as a supplier of brand stands by leading transnational company Yamaha Corporation. Staff of FABRIKANT has developed the design of the stand, conducted production and installation of the brand zone for MusicCAST.
Brand area in the Aviapark shopping center became the first of a whole series of demo-area projects for MediaMarkt stores.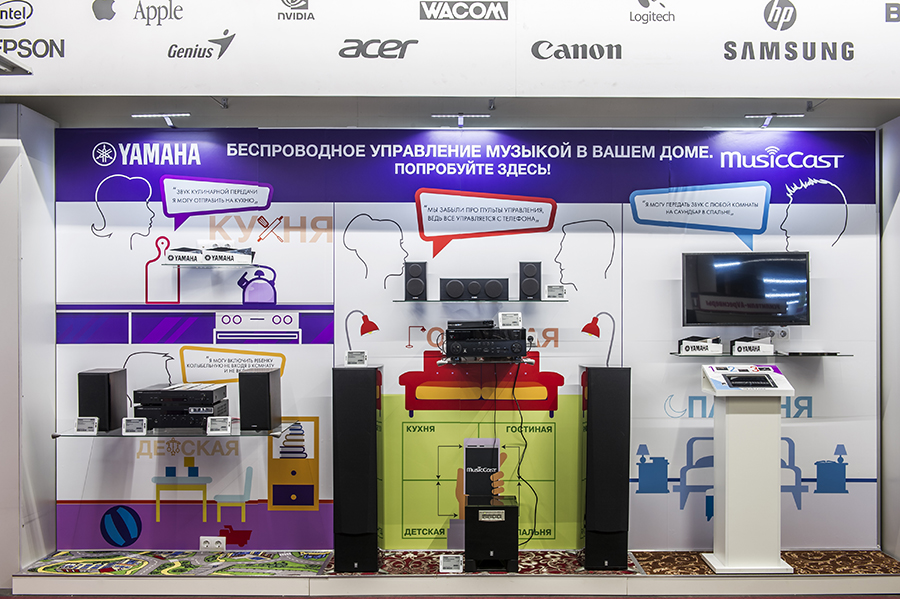 MusicCAST is a revolutionary new audio networking solution that allows you to use all MusicCAST products together or separately.
When developing a booth for MusicCAST music equipment, all customer requirements were taken into account: lighting, power supply, shelf layout, functional grading in residential areas, etc.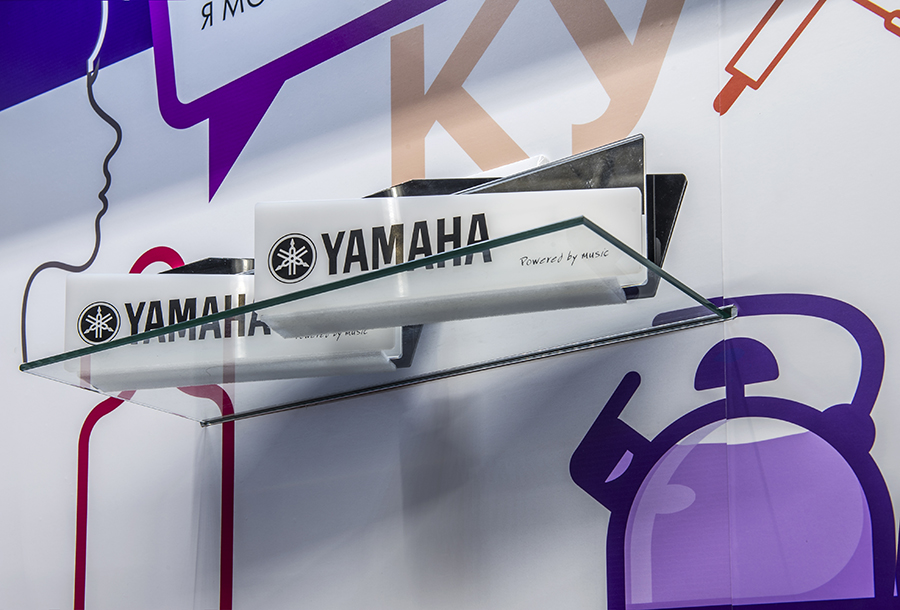 To ensure the safety of stand operation, there are steel metal frame inside the stand betraying the rigidity of the structure. The transparent shelves are made of tempered glass. This shelves are installed in European cut-in profile.
White glass shelves for musical equipment are "talking" background in Yamaha corporate style - everything is done to clearly demonstrate to consumers the advantages of using MusicCAST.